Eye Candy: Online Dating Takes a Dark Turn
Winter Preview | Eye Candy, Mondays, 10/9c, MTV
MTV scares up a 21st-century thriller with the new scripted series Eye Candy (based on the novel by Goosebumps' R.L. Stine). Former Nickelodeon teen sensation Victoria Justice stars as Lindy, a savvy computer expert who begrudgingly joins an online dating site, only to be cyberstalked and threatened by a serial killer on the streets of New York City. "Our show showcases the dark side of technology," Justice says. "Sometimes on social media, you can put yourself in a very vulnerable position with hackers who can find your location. Anything is possible."
The 21-year-old singer and actress, who grew up on screen with wholesome starring roles in Zoey 101 and Victorious, says she was drawn to the show's serious, dramatic, and sexy tone. "It's the most mature part I've ever played, and I wanted to be able to show a different side of myself," Justice says. "Lindy is this superstrong, smart, badass computer girl who fights for the people she loves and never gives up."
Throughout the course of the 10-episode season, Lindy teams up with the NYPD cyber unit and enlists the help of her friends to capture the stalker, as well as pursue the mystery of her sister's abduction three years earlier. But when it comes to her own real-life technological prowess, Justice is quick to admit she is lost in Lindy's high-tech lingo. "I did a little research, but at the end of the day, I still have to call Apple technicians constantly to figure things out," Justice says with a laugh. "Control-alt-delete is pretty much my go-to."
The Office: Imitation Games
Jim Halpert (John Krasinski) is the master prankster, and Dwight Schrute (Rainn Wilson) made the ideal target. Jim embedded Dwight's stapler Jell-O, convinced him to hide in a warehouse box as part of an "alliance," moved his entire desk into the men's bathroom, and sent him faxes from his future self. But in a pranking piece de resistance, Jim impersonates his easily-riled coworker, right down to the glasses and inane fact assertions. Dwight, however, gets his revenge (or tries to) in the end with an imitation of Jim's tousled hair and nonchalant flirtation with Pam.
Friends: Turnabout Is Fair Play
When Rachel (Jennifer Aniston) gets roped into babysitting Ross' son Ben (Cole Sprouse), she entertains by teaching him the finer points of pranking people. But Rachel soon learns not to meddle with a (usually) practical jokes-hating Ross (David Schwimmer) at the end of this Friends Season 7 episode.
The Ellen DeGeneres Show: Scaring Swift
Ellen has scared Taylor Swift a total of four times – but we will always remember the first. Back in 2009 Ellen hid in Swift's dressing room bathroom where she proceeded with a good old fashion scare. As soon as Swift entered the danger zone, Ellen, who was kneeling off to the side, jumped out. Swift was so frightened that she fell to the floor. Don't drop dead from a fright Taylor – it was just a prank!
Full House: Who's Pranking Whom?
Uncle Joey (Dave Coulier), jokester of the Tanner family, gets his due when the rest of the gang plots against him on April Fools' Day with a fake lottery win. But did they really think the King of Jokes would be easily played?
Saved by the Bell: Sleepover Spying
You can't talk about pranks and not mention The King – Zack Morris (Mark-Paul Gosselaar). Your favorite kids at Bayside High were always part of Zack's schemes, even when they didn't want to be. In "Fatal Distraction," Zack tries to get information on Kelly (Tiffani Thiessen) during her sleepover by putting a recording device in her room – a little extreme, but come on, Zack is just so dreamy! When the girls discover the ploy, they trick the master of tricks into thinking Kelly is insane. Well played, ladies.
I Love Lucy: Camping Competition
No couple in television history better encapsulates prank-playing than Lucy (Lucille Ball) and Ricky Ricardo (Desi Arnaz). In Season 2's "The Camping Trip," Ricky is dismayed to learn that his wife wants to join him on a guys-only wilderness outing and brews up a plan to shake her off the idea like a "piece of gum stuck to your shoe." He will invite Lucy on a preview trip to the woods to see how she fares the great outdoors, but make it all as uncomfortable as possible. Thanks to good friend and eavesdropper Ethel (Vivian Vance), Lucy is forewarned and the two devise a series of pranks to beat Ricky at his own game.
The Cosby Show: Drinking Games
Heavy subjects and comedy were always seamlessly interwoven on The Cosby Show, partly because of crafty pranks such as the one above. After Vanessa (Tempestt Bledsoe) succumbs to peer pressure and chug-a-lugs her way into a drunken night of trouble, her parents Cliff (Bill Cosby) and Clair Huxtable (Phylicia Rashad) mess with her mind through a faux drinking game to make sure a hangover-riddled Vanessa doesn't make the same mistake again.
How I Met Your Mother: World's Worst Bachelor Party
In the Season 8 episode "The Bro Mitzvah," Barney (Neil Patrick Harris) learns an important lesson: never anger your fiancée or else she'll play a hoax on you. Weeks after Barney tells Robin (Colbie Smulders) she isn't capable of planning his bachelor party, he finds himself enduring the night of his life — thanks to his buddies for getting everything he wished for in a bachelor party wrong — and unaware that he is being hoodwinked by Robin, who orchestrated the whole disastrous affair.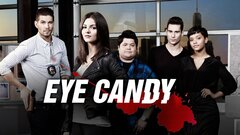 Powered by