Super Bowl Rematch, Letterman Visits 'Late Show,' More 'Spellbound,' Kennedy's Crisis
This year's Super Bowl contenders, Kansas City Chiefs and Philadelphia Eagles, meet in a rematch. David Letterman returns to his old digs in New York's Ed Sullivan Theater to chat with Stephen Colbert. Hulu presents the second half of teen fantasy Spellbound's first season. History Channel's Kennedy docuseries concludes with episodes about the Cuban Missile Crisis and the tragic end of JFK's presidency.
Monday Night Football
Sound familiar? The Philadelphia Eagles face the Kansas City Chiefs, who have the home advantage in what amounts to a rematch of this year's Super Bowl squeaker. Minus the Super Bowl hype, it should still be an exciting game as the Eagles hope for a different outcome. But what happens on the gridiron could be upstaged by the skybox if Taylor Swift once again appears to root on the Chiefs tight end Travis Kelce.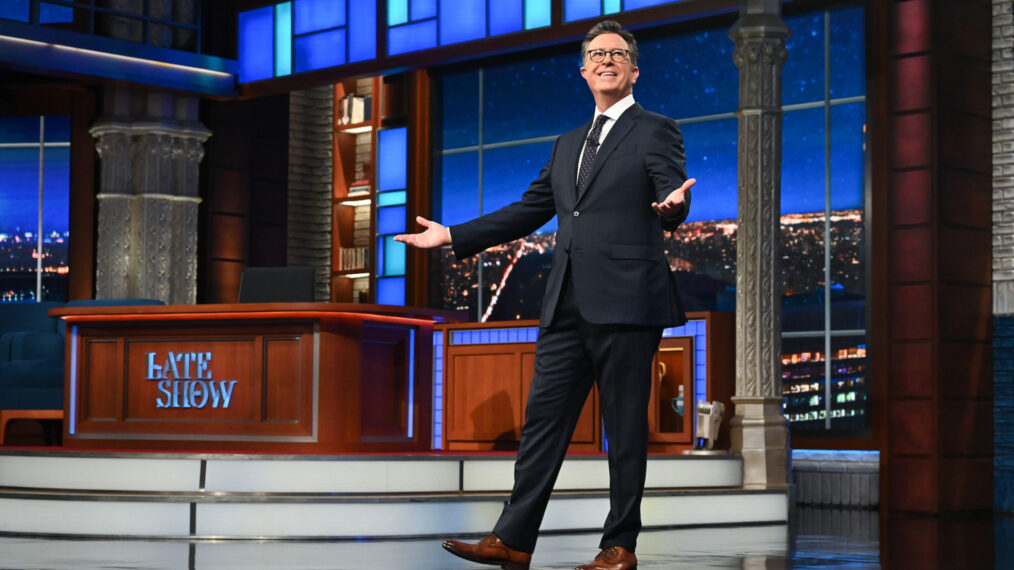 The Late Show With Stephen Colbert
Look who's returning to the Ed Sullivan Theater after more than eight years: David Letterman, whose successful stewardship of The Late Show in the historic Broadway house ran from 1993 to 2015. His chat with his successor is sure to be one for the late-night archives.
Spellbound
The teen fantasy returns for the second half (13 episodes) of its first season, starring Hailey Melody Romain as Cece Parker-Jones, an aspiring ballerina whose study at the Paris Opera Ballet School is complicated by her discovery that she hails from a long line of witches known as the Wizens. Not only must Cece stay on her toes to pass muster at the ballet barre, she's also fending off the Mystics, a rival coven that covets her magic.
Kennedy
The docuseries about the life and legacy of John F. Kennedy presents its final two chapters. The first, "The Brink of War," deals with the president's efforts to pursue diplomacy with the Soviet Union after the Cuban Missile Crisis standoff, while on the home front addressing the civil-rights movement. The finale, "A Legacy," tracks JFK's final months, ending fatally in Dallas 60 years ago this month.
INSIDE MONDAY TV: