George Clooney: My Cousin Miguel Ferrer 'Made the World Brighter and Funnier'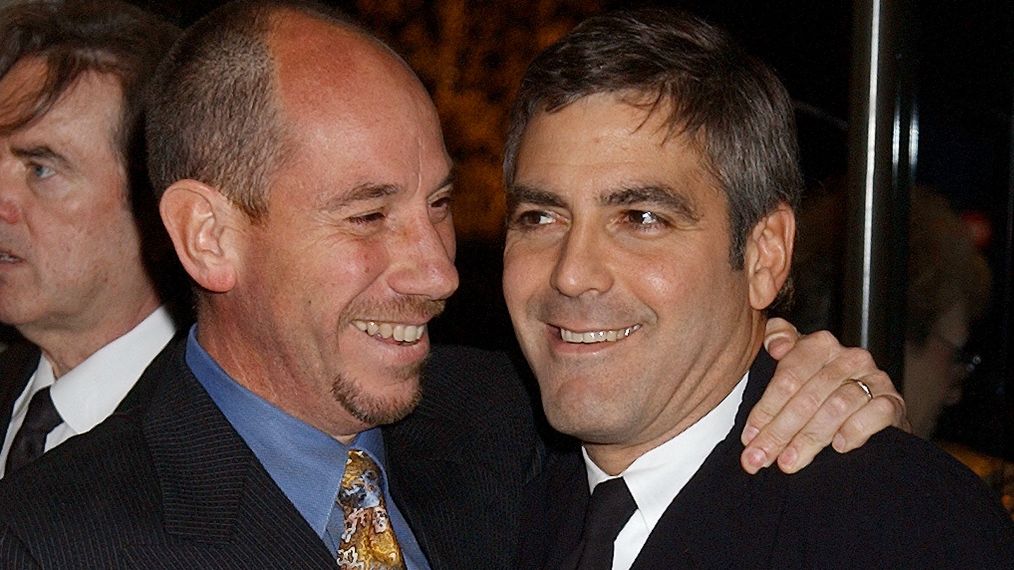 George Clooney is speaking out following the death of his cousin, NCIS: Los Angeles actor Miguel Ferrer.
"Today history will mark giant changes in our world, and lost to most will be that on the same day Miguel Ferrer lost his battle to throat cancer. But not lost to his family," Clooney said in a statement. "Miguel made the world brighter and funnier, and his passing is felt so deeply in our family that events of the day, (monumental events), pale in comparison. We love you Miguel. We always will."
Ferrer passed away Thursday at the age of 61. He was best known for his roles in the movie RoboCop and on TV shows Crossing Jordan, NCIS: Los Angeles and Twin Peaks. Ferrer was set to be a part of the reunited cast for David Lynch's Twin Peaks reboot on Showtime. His character, FBI pathologist Albert Rosenfield, will still appear in the series, as Ferrer had already shot his scenes. The show premieres in May.
Tributes to Ferrer poured in via social media, many from his former co-stars.
Awful news…Miguel Ferrer is gone. Agent Rosenfield, I love you. RIP.
-Coop

— Kyle MacLachlan (@Kyle_MacLachlan) January 19, 2017
This is devastating! Miggy was one of the sweetest guys I have ever had the pleasure to work with! R.I.P. Miguel Ferrer https://t.co/NpoPVQh2Hr

— robert patrick (@robertpatrickT2) January 19, 2017
In between takes of intense gravity,he'd make all of us on set laugh till we cried..had respect 4 ALL..& THE STORIES- #MiguelFerrer #RIP https://t.co/9WcWAs1FMl

— Jill Hennessy (@JillHennessy) January 19, 2017
Ferrer was the eldest son of Academy Award-winning actor José Ferrer and singer Rosemary Clooney. He is survived by his wife, Lori, and two sons.
– Jeff Pfeiffer contributed to this report