'Jeopardy!' Fans Have Mixed Reaction to Player's Surprising Last-Minute Comeback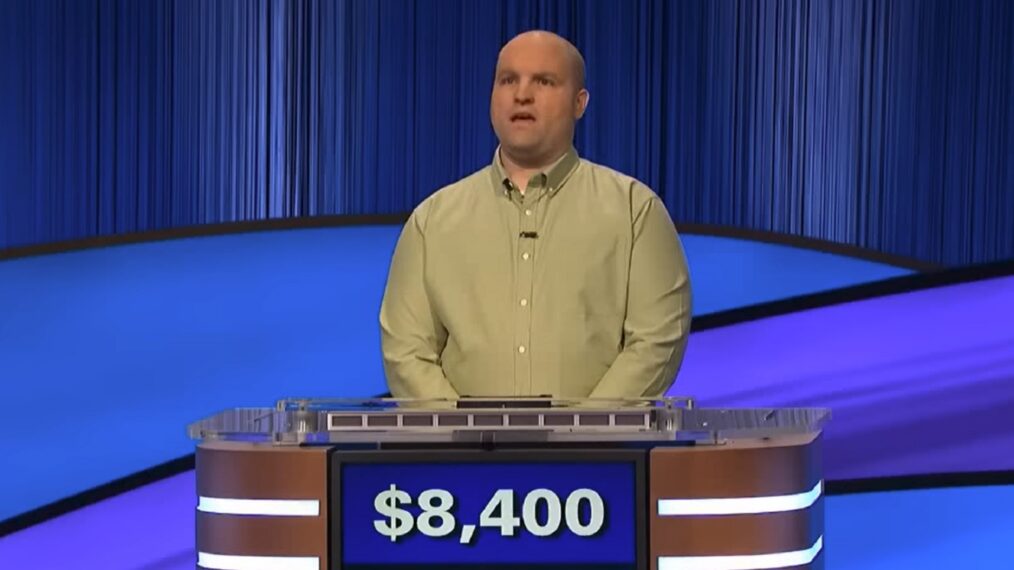 Jeopardy!'s June 1 match is causing a stir among fans following one player's surprising comeback late in the rounds.
After getting off to a rocky start by beginning Double Jeopardy in the negative with – $200, quality control specialist, Jared Watson managed to pull out a win boosting his score with the third Daily Double and some correct responses during Double Jeopardy. Jared discovered all three Daily Doubles, losing the first and second, before scoring $2000 in the third.
The first loss put him into the negative, and the second dropped him down by $3,000 during the Double Jeopardy round, but Jared managed to win back $2,000 with the third Daily Double. Still, going into Final Jeopardy, he wasn't leading the board as Eva Thomas, an attorney from Brooklyn held with $16,200. Meanwhile, Ilhana Redzovic, the returning champion trailed with $4,600.
Both Jared and Ilhana answered the Final Jeopardy correctly, with Eva losing out on her chances after betting too high. Ultimately, Jared's wager of $2,400 brought him to the winning total of $14,000. The Final Jeopardy round's category was "Country Names," with the clue being, "The first current country to include its particular religion in its full name, it also has that religion in the name of its capital." The answer was "Pakistan."
Needless to say, Jared made a major comeback, but his win earned mixed reactions of shock from viewers, below, scroll through the fan reactions, and let us know what you thought of Jared's big win in the comments section.
Jared wins. #Jeopardy pic.twitter.com/LAmzpS546K

— Cartoon Hero (@toonmanyeah) June 1, 2023
@Jeopardy Congratulations Jared! That's why I love this game. 😆

— Yvonne Crenshaw (@YvonneCrenshaw2) June 1, 2023
Jared just has what must've been one of the greatest comebacks in @Jeopardy history. 😀

— Matthew F. Ferraro (@MatthewFFerraro) June 1, 2023
*Spoiler Alert* .@missmayim @Jeopardy U gotta love episodes like tonight's where the unassuming contestant finds a way to win! #WhatIsPakistan #jeopardy #Jared #Texas pic.twitter.com/SZ3HvU3OqZ

— Michael Adelman (@GoodGovt) June 1, 2023
I can't believe Jared just won that ep of Jeopardy

— Beers Brosnan (@lebronjim_) June 1, 2023
The dude who just won Jeopardy is possibly the worst winner ever. Wow, was he horrendous #Jared

— Matt Silano🗣 (@matt8silano) June 1, 2023
Wow Jared. Didn't see that coming. #Jeopardy

— AC  (@ACinPhilly) June 1, 2023
Jeopardy!, Weeknights, Check your local listings