Jared Padalecki Promises the 'Book's Not Closed' on 'Walker: Independence'
Could Walker: Independence fans actually manifest a better destiny for the just-canceled western?
Despite the Walker prequel's tremendously entertaining first season, which explored how the ancestors of Texas Ranger Cordell Walker (Jared Padalecki) first staked their claim on the Lone Star State back in the late 1800s, The CW opted to ax the period piece just yesterday. The news came shortly after the network announced that the mothership series would return for a 13-episode fourth season, as if to cushion the blow-to-come.
Of course, the #WIndyFam and #WalkerFam took to Twitter following the decision and the locals were very restless. Seems the recent changes at The CW are not sitting well with some viewers.
I was never a western fan but I love this show! I was always ready to watch the new episode when it came on! That says a lot with this show! Please, don't let it end! I feel there is still so much to tell!!#SaveWalkerIndependence #SaveWindy https://t.co/jfL1XAwk6X

— Darlene – Bookaholic Maniacs (@VampAngelDee) May 10, 2023
This is a massive loss for the CW.

Walker: Independence has a brilliant cast, features a compelling story and breathtaking cinematography. hoping it gets a home at @hbomax or @paramountplus. https://t.co/yqBBaNBGQg

— Tristin Chambers • TaZe (@TaZeTheGod) May 9, 2023
This show deserves to be saved ✨#SaveWalkerIndependence pic.twitter.com/6YboWSFnXr

— Eva. J2 are truly brothers 💙💛 (@evaproudofj2) May 10, 2023
It was reported by TVLine that a new home was being "aggressively" sought and just today, Padalecki — who is one of the spin-off's executive producers — confirmed with us that there is still hope for Abby (Kat McNamara), Hoyt (Matt Barr), Calian (Justin Johnson Cortez) and their pioneering pals.
"The book's not closed Independence just yet," he admitted. "It wasn't canceled 100% of the platforms that wanna air it. It's just not gonna air on CW next year. And so we now are able to go and see if there's another network or streaming service that would like to keep it going. Because I'm thinking, it's a great show, great cast, great writers…I am keeping my fingers crossed."
Obviously, the first choice would be Paramount+, given that CBS Studios produces the the Walker-verse shows. But we'd be happy with any streamer or outlet up for adding a fun, sexy and surprisingly progressive Western with some of the sexiest horseback rogues this side of Dutton Ranch.
What do you think? Should Walker: Independence ride again?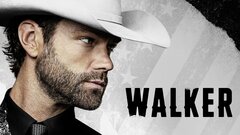 Walker
where to stream
Powered by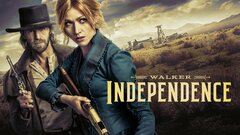 Powered by