CBS Fall 2023 Schedule: 'CSI: Vegas' to Sundays After Football, 'Tracker' Gets Post-Super Bowl Slot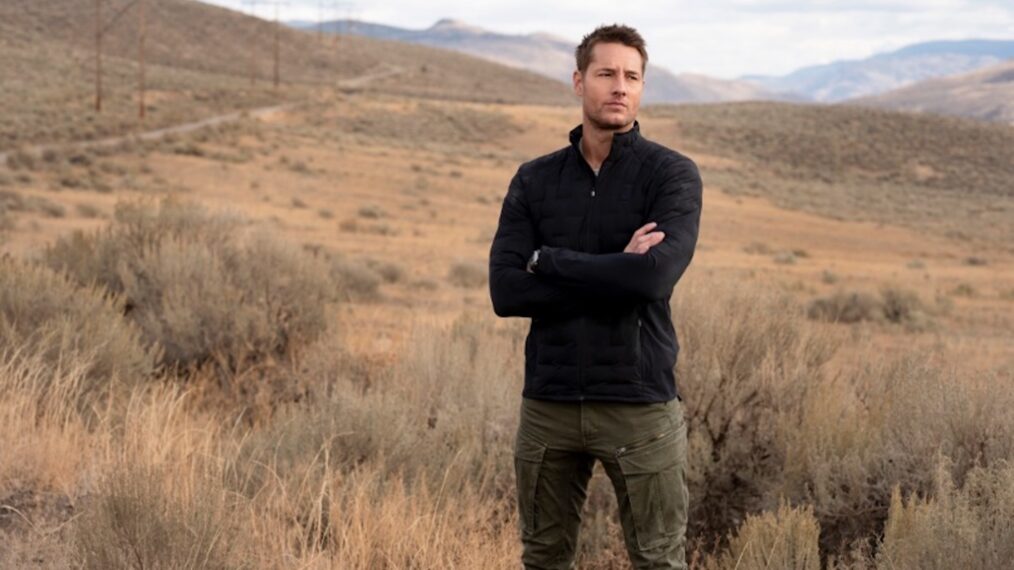 For the most part, things are staying the same when it comes to CBS' fall schedule for the 2023-24 season.
The network will have 22 returning shows (including the #1 new broadcast series Fire Country, #1 comedy Young Sheldon, #1 broadcast drama NCIS, and #1 news program 60 Minutes) as part of its lineup next year, along with new dramas Elsbeth, Matlock, and Tracker, and comedy Poppa's House. Furthermore, both Survivor and The Amazing Race have been expanded to 90 minutes on Wednesdays.
CBS has the Super Bowl next year, airing on February 11, 2024, and the premiere of Justin Hartley's Tracker has grabbed the post-game time slot. Also arriving midseason is Damon Wayans and Damon Wayans Jr.'s Poppa's House.
The network is also changing things up on Sunday nights when programming is usually delayed by NFL games running late. CSI: Vegas, moving from Thursdays, will take that spot but won't be premiering until later in the year.
"CBS programming across entertainment, news, and sports continues to appeal to audiences on all platforms, including Paramount+, the fastest-growing streaming service in the U.S.," said George Cheeks, president and chief executive officer of CBS, in a statement. "It all starts with a winning broadcast Network that has an undeniable track record for nurturing long-running franchises and launching new hits every year. The new shows and schedule set to launch next year, combined with the Super Bowl, NCAA Tournament, the Grammy Awards, and other Network events will make America's top-rated Network an even bigger force next year."
Added Amy Reisenbach, president of CBS Entertainment, "along with our outstanding team at the Network, I am incredibly excited to introduce four new series with big-name talent portraying distinct, bold, engaging characters. These new shows from marquee auspices capture everything our viewers love about a CBS series — unique personalities, suspenseful drama, intrigue, high stakes, and relatable laugh-out-loud comedy with heart and humor. The new additions to our lineup are a stellar complement to our winning slate of returning series and we are confident they will resonate with our viewers on broadcast and streaming platforms."
Check out the CBS fall schedule below.
Mondays
8:00 p.m.: The Neighborhood
8:30 p.m.: Bob Hearts Abishola
9:00 p.m.: NCIS
10:00 p.m.: NCIS: Hawai'i
Tuesdays
8:00 p.m.: FBI
9:00 p.m.: FBI: International
10:00 p.m.: FBI: Most Wanted
Wednesdays
8:00 p.m.: Survivor
9:30 p.m.: The Amazing Race
Thursdays
8:00 p.m.: Young Sheldon
8:30 p.m.: Ghosts
9:00 p.m.: So Help Me Todd
10:00 p.m.: Elsbeth
Fridays
8:00 p.m.: S.W.A.T.
9:00 p.m.: Fire Country
10:00 p.m.: Blue Bloods
Saturdays
8:00 p.m.: Drama encore
9:00 p.m.: Drama encore
10:00 p.m.: 48 Hours
Sundays
7:00 p.m.: 60 Minutes
8:00 p.m.: Matlock
9:00 p.m.: The Equalizer
10:00 p.m.: CSI: Vegas (after football)