Your Ultimate TV Reboot or Revival Revealed: The Winner of Our Bracket Is…
March Madness might be over, but our bracket winner for the best TV reboot or revival is just being crowned as readers voted for their favorite titles.
The debate over what series is the best reboot or revival has become more prevalent in recent years with the rise of returning favorites and reimaginings of familiar titles. Pitting 32 titles against one another, the March Madness-inspired bracket put plenty of fan favorites head to head, with only one emerging victorious.
While the results may not surprise some eager fans, others may be intrigued by the outcome that saw two similar titles make it into the final round. Among the titles included in our initial bracket were The Office, Arrested Development, Cobra Kai, Fuller House,  Magnum P.I., X-Files, and HBO's reimagining of Perry Mason.
While popular comedies like The Office and the recent return of Starz's Party Down didn't make it too far, more dramatic and fantastical fare such as The X-Files and Quantum Leap made it quite close. Ultimately the competition came down to two Hawaii-based series, Hawaii Five-0 and Magnum P.I., the latter of which just began its run on NBC following its original run on CBS.
The picks also indicate a leaning towards reboots as both shows take on ideas of older favorites with new casts in a more modern setting. So, who reigned supreme in the fan-voted bracket?
After the votes were tallied, the final bracket offered up an 85/15 percent split with a clear-cut winner who is… Magnum P.I.!
That's right! As if validating NBC's savior of the series, Magnum P.I. fans have seemingly put the debate to rest on TV's best reboot or revival series, bestowing the honor to the iteration starring Jay Hernandez in the lead role. First facing off against MacGyver, Magnum easily overtook the title by taking raking in 69 percent of the votes.
Advancing forward, the show faced off against Arrested Development next, beating the comedy out by 74 percent, and Magnum continued the streak by surpassing Perry Mason with 70 percent in that round. Finally, when the bracket came down to a final four, Magnum beat The X-Files with 87 percent. Maintaining that lead, Magnum's final 85 percent winning votes led it to victory.
But we want to hear from you, do you agree with the outcome? Was Magnum your choice of reboot? Sound off in the comments section below.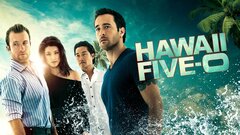 Powered by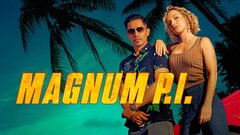 Powered by