'The Neighborhood' Stars on How 100th Episode 'Talk' Crossover Came About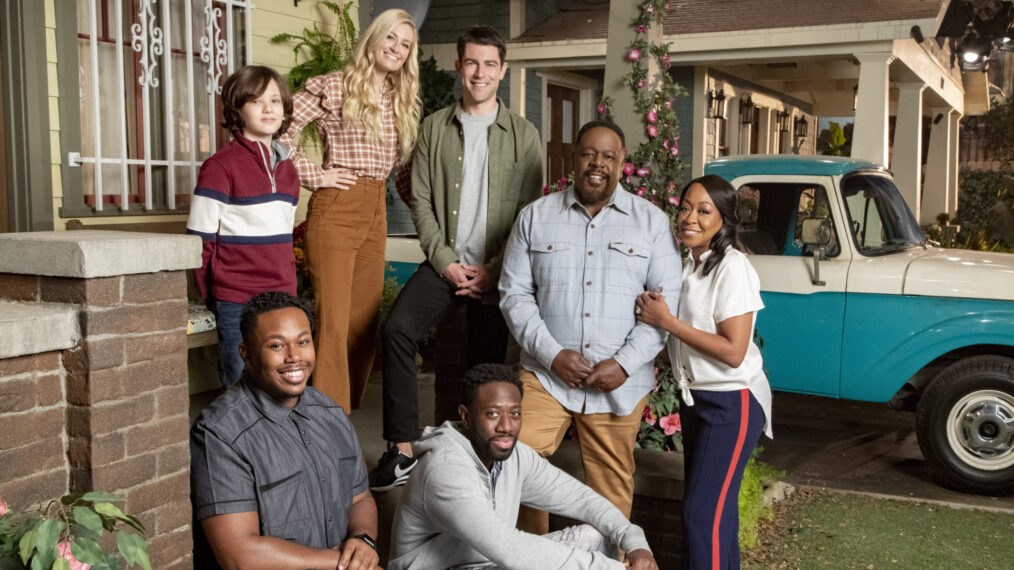 "There was always going to be pressure to make it special," admits The Neighborhood executive producer Bill Martin about the landmark half hour for the sitcom that explores two racially diverse families living side-by-side in a predominantly Black neighborhood in Pasadena, California. "It had to have something meaty for each of our characters, and it needed guest stars, and it had to have emotional weight to it. And it had to be fun."
Leave it to someone very close to the show to concoct the perfect story: Cedric the Entertainer, who plays cantankerous Calvin Butler and is also an executive producer. "Cedric pitched the idea of roping in our friends at The Talk," says Martin, who was instantly on board with the idea.
The Neighborhood and The Talk crossover commences on Monday, April 10 at 8/7c on CBS with a desperate Calvin wanting to wow loving wife Tina (Tichina Arnold) with the perfect birthday present since, according to Cedric, "Calvin's known for having the worst gifts in the past." He zeroes in on neighbor Gemma's (Beth Behrs) school auction, where she's wangled tickets to one of Tina's favorite shows, The Talk, courtesy of cohost Jerry O'Connell (playing himself as a school parent).
"Everybody with kids in L.A. knows those celebrity parents who are called on to host fundraisers or donate swag for an auction," says executive producer Mike Schiff. (O'Connell's co-hosts Sheryl Underwood, Natalie Morales, Amanda Kloots, and Akbar Gbajabiamila also appear in the episode.)
Since its 2018 premiere, the comedy has explored certain aspects of life in Los Angeles — like school cancellations due to mountain fires or weird food fads. But "we hadn't taken advantage of the idea the show is set in Pasadena and that this kind of [Hollywood] world exists [nearby]," says Cedric. "It was super exciting to bring those two worlds together." (Also fun? Max Greenfield, who plays earnest Dave Johnson, is good friends with O'Connell, and both shows shoot on the same Studio City lot.)
Through the current fifth season, the comedy has delivered big laughs alongside more dramatic plots, like ones involving Gemma's miscarriage and police brutality. Greenfield credits his co-star for that balance, noting, "Cedric has done a really good job steering the stories on this show and taking the temperature of how far we go in different directions and not overdoing it."
These days, 100 episodes is, as Cedric acknowledges, "a rarefied era." So what's ahead for (hopefully) the next big celebration?
"Maybe we'll just travel like the old days and shoot an episode in Greece," he says, laughing. We'll pack our bags!
The Neighborhood and The Talk Crossover Episode, Monday, April 10, 8/7c, CBS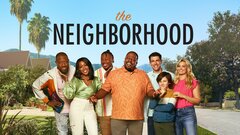 Powered by