Critic's Notebook: Battle of Sunday's Buzziest Shows ('Succession,' 'Yellowjackets')
Yes, they went there.
That's the reaction you're going to hear often this spring as two of TV's most dynamic series go head-to-head on Sundays: HBO's Emmy-winning scorcher Succession, entering its final season; and Showtime's baroquely bizarre Yellowjackets, returning for its second year of mayhem. (For those who can't wait, Showtime offers Yellowjackets episodes early on its streaming and On Demand platforms on Fridays.)
These signature shows from premium cable's power players couldn't be more different, but they have one thing in common: They aren't kidding around this year. (And they're particularly difficult to write about without spoiling anything.)
The blue-chip Succession is going out with a bang, as hilariously vicious as ever, with the Roy media family imploding upon itself amid a flurry of betrayals, back-channel deal-making, and cruel manipulations. As one relative says of the vibe: "It's like Jaws, if everyone in Jaws worked for Jaws."
These sharks are swimming in venom, with every sibling for themselves. Love and hate, self-pity and self-interest spill out in equal measures in the wake of patriarch Logan Roy's (the commanding Brian Cox) decision to cut his ungrateful kids—he calls them "rats"—out of his decision to sell the Waystar RoyCo media conglomerate to streaming mogul Lukas Matsson (Alexander Skarsgård).
The sale is pending, and a national election looming, as the final season gets underway, reminding us that in this family, birthdays and weddings are not happy events but staging grounds for bitter warfare. Business is always personal in Succession, and everyone is seen at their worst, with avarice and moral cowardice the deadliest and most common of sins.
And yet there is real human pain in this family's dysfunction. Siblings Kendall (Emmy winner Jeremy Strong), Roman (Kieran Culkin) and Shiv (Sarah Snook), who's now estranged from her back-stabbing obsequious husband Tom (Emmy winner Matthew Macfadyen), may be cutthroat, but no one can question how much they crave their demanding father's respect, even love. Perhaps the most pathetic is feckless eldest son Connor (Alan Ruck), a wannabe politician whose impending wedding to former call girl Willa (Justine Lupe) is a sad joke.
When Logan declares of his offspring, "You are not serious people," it seriously hurts.
If Succession is caviar laced with vinegar, Showtime's Yellowjackets is an extra-large stuffed-crust pizza (don't ask about the stuffing) with a side helping of LSD. Trippy, terrifying and titillating, this hybrid survival story and psycho-thriller has A LOT going on in its second season. If all parts aren't equally compelling, it's still a must-see for more adventurous souls.
The most riveting material, just like last year, involves the plight of a team of female high-school soccer players whose plane went down in a remote wilderness 25 years ago. As they starve and freeze through a snowy winter, their grisly Lord of the Flies-style misadventures are spiced with supernatural woo-woo, much of it channeled through schizophrenic Lottie (Courtney Eaton), who becomes a shaman of sorts, forming a freaky cult among the desperate young women.
Yellowjackets toggles between the trauma from the 1990s and intrigues in the present day—the casting of young and grown-up counterparts is truly impressive—with the adult survivors bonded in a sisterhood of secrecy that has begun to fray. Shauna (the brilliant Melanie Lynskey), who was pregnant during that fateful winter, is now a restless suburban housewife with murderous impulses who ensnares her family in a perilous cover-up. Taissa (Tawny Cyprus) is a newly elected state senator unable to control an inner demonic persona that began to manifest back in the woods. For comic relief, Christina Ricci is the unnaturally perky Misty, who joins forces as a citizen detective with the intensely nerdy Walter (Elijah Wood) to track down the surly Natalie (Juliette Lewis), who was kidnapped while on the verge of suicide in last season's cliffhanger.
All roads lead to a cult compound—or should we say "an intentional community, turning suffering into strength"—led by the adult Lottie (new cast member Simone Kessell), where unfortunately the story begins to stall. Once again plagued by nightmarish hallucinations, Lottie isn't the only one who has begun to worry, "We brought it back with us." It being the aforementioned supernatural mumbo-jumbo, a dark force from primal nature or some such.
Where this is headed is anyone's guess, but the more Yellowjackets grounds itself in the human dynamics of survival guilt and grief the better off it will be.
That said, between the emotional violence of Succession and the life-and-death travails of Yellowjackets, I guarantee by the third week of each you'll be gasping: Wow, did they really go there?
Succession, Season Premiere, Sunday, March 26, 9/8c, HBO (five stars)
Yellowjackets, Season Premiere, Sunday, March 26, 9/8c , Showtime (also available Friday, March 24, on streaming and On Demand platforms) (four stars)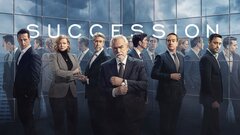 Powered by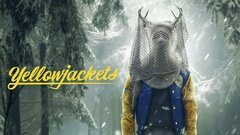 Powered by