'Jeopardy!' Champ Stephen Webb on Ken Jennings, Amy Schneider & Getting Revenge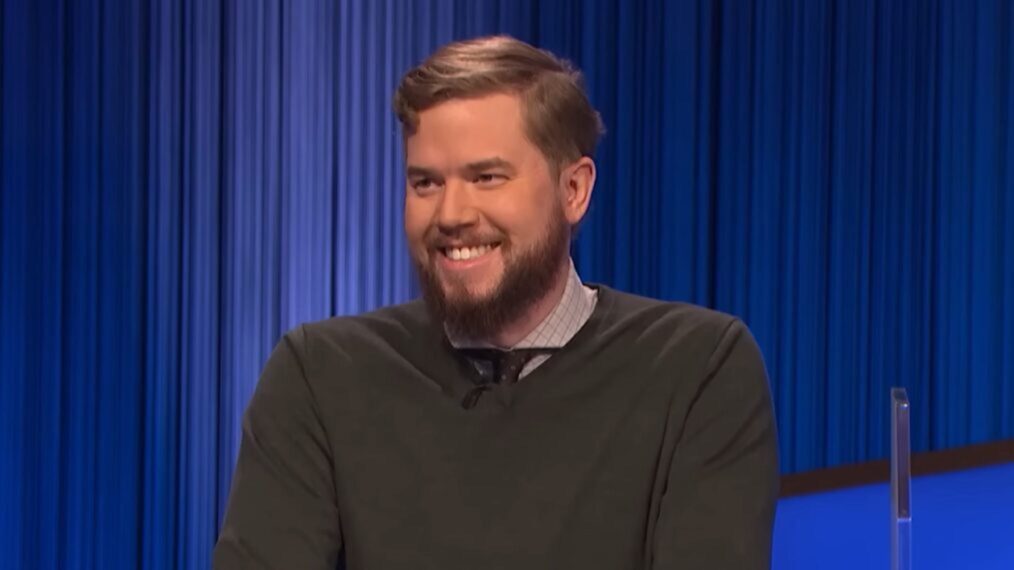 Recent Jeopardy! champion Stephen Webb, who won eight games in a row and a total of $184,881, stopped by the Jeopardy! Reddit forum this week to participate in an AMA (Ask Me Anything), where he opened up about his time on the show.
Webb, a data scientist from Longmont, Colorado, finally lost on Friday, March 17, bringing an end to his impressive eight-game winning streak. But, despite the loss, he has guaranteed his spot in the next Tournament of Champions, and he is looking for revenge, not for himself, but on behalf of Patton Oswalt, who was defeated by Ike Barinholtz in the Celebrity Jeopardy final.
"I've been a Patton Oswalt fan for twenty years, and I grew up with Star Trek: TNG as one of the first TV series I remember watching so, as they say, revenge is a dish best served cold," he wrote in his AMA.
Webb also shared his thoughts on Ken Jennings as a host. "Before the taping started, they joked that the host was Kim Kardashian, no it's Ken Jennings, so we knew in the morning who was taping that day," he said.
"I really liked Ken as a host. A lot of playing Jeopardy is about flow, and Ken is like a good referee crew in a football game," he continued. "The format could lend itself to grinding everything to a crawl while you wait on the referee, but Ken moves at a very steady, even clip, which makes it easier to get the buzzer timing down I would imagine."
Webb added, "[Jennings] understands what standing up there is like, at one point he told us about the "Jeopardy fugue" you get into when you're playing, which is very real. He was very nice after the run was over, but we didn't talk a whole lot."
One fan asked Webb who he would pick for his Jeopardy! All-Stars team, to which he answered, "Amy Schneider is a given at this point, although I think Matt Amodio at his peak was more dominant. I go with Amy Schneider with the first pick."
Webb also revealed the book he used to help study for the show, "Benet's Reader's Encyclopedia, 5th ed," and told aspiring Jeopardy! players to "go through old rounds or whatever, note what you miss then look it up in [the book]. That's more or less what I did to get ready for quiz bowl in high school/college, and it helps you be efficient by focusing on the negative space of your knowledge."
Another fan asked him if he'd ever been told he looks like YouTube star Mr. Beast. "Not before you internet weirdos started in on it," he replied. "I also had never gotten Leonardo DiCaprio either. The closest to a celebrity comparison I ever got was a drunk woman at a Falcons game when I was sixteen slurring at me that I looked like Val Kilmer (I did not look like Val Kilmer)."
You can check out Webb's full AMA here.
Jeopardy!, Weekdays, Check local listings