Tyra Banks Is Leaving 'Dancing With the Stars' After 3 Seasons
Supermodel and television personality Tyra Banks could be stepping away from the ballroom after three seasons of hosting the ABC/Disney+ competition series Dancing With the Stars.
Banks, who replaced Tom Bergeron and Erin Andrews as hosts in 2020, revealed the news to TMZ on Thursday, March 16. "I feel it's really time for me to focus on my business and my entrepreneurship, and also producing more TV — but behind the scenes," she said. "I think it's time to graduate from the dance floor to the stock market floor… from the ballroom to the boardroom."
The publication asked Banks to clarify if this meant she was leaving DWTS, to which she responded, "Don't you think it's time? Yeah, I think it's time… I'm an entrepreneur at heart. I think my heart, my soul, is into my business; it's also into producing new TV. But, I really, really want to focus on my business, and you can't do that hosting a show."
TV Insider has reached out to DWTS and ABC for comment.
Banks joined the long-running competition series in 2020 for the 29th season, replacing former hosts Bergeron and Andrews. She also served as an executive producer.
"I've been a fan of DWTS since its beginning," the America's Next Top Model creator said at the time. "The fun mixed with raw emotion, seeing celebrities push past their comfort zones, the sizzling dance performances… it's always transported me to my days of turning it up 10 notches on the catwalk."
The 32nd season of DWTS is expected to air later this year on Disney+.
Dancing With the Stars, Season 31, Streaming, Disney+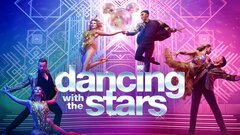 Powered by