'The Last of Us' Finale Delivers Show's Largest Audience Yet On Oscars Night
HBO's The Last of Us managed to deliver its best audience to date during its Sunday, March 12 broadcast of the Season 1 finale episode, "Look for the Light."
Across HBO Max and linear telecasts, The Last of Us pulled in 8.2 million viewers for the Sunday finale debut, according to Nielsen and first-party data. The show outpaces HBO's other original series House of the Dragon, as it averages 30.4 million viewers across its first six episodes, with the first episode approaching 40 million viewers in the United States.
Game of Thrones' prequel spinoff House of the Dragon pulled in an average of 29 million viewers during its first season run. Outside of the United States, The Last of Us is now the most-watched show in the history of HBO Max in both Europe and Latin America.
Since the show's debut, which garnered 4.7 million viewers in January, The Last of Us has consistently grown throughout its first season despite enhanced competition with live sports telecasts and awards broadcasts. According to the stats, the finale episode, which aired up against the 2023 Oscars, marked a 75 percent increase in debut night viewing over the series' premiere episode.
Per HBO's report, The Last of Us weekly premiere viewership saw 4.7 million tuning in for the premiere, 5.7 million tune in for Episode 2, 6.4 million tuning in for Episode 3, 7.5 million tuning in for Episode 4, 11.6 million tuning in for Episode 5 (with early premiere data from Friday to Sunday included), 7.8 million tuning in for Episode 6, 7.7 million tuning in for Episode 7, 8.1 million for Episode 8, and 8.2 million for the Season 1 finale.
For those less familiar with the popular series, The Last of Us follows a hardened survivor, Joel (Pedro Pascal), who is hired to smuggle Ellie (Bella Ramsey) out of a quarantine zone. As viewers have seen across the season, what started as a small job turns into a brutal and heartbreaking journey that will continue into a second season.
Stay tuned for more on The Last of Us as HBO prepares for the next chapter of the video game adaptation.
The Last of Us, Season 1, Streaming now, HBO Max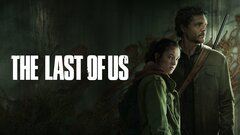 Powered by