Does 'Jeopardy!' Have Enough Champs for 2023 Tournament of Champions?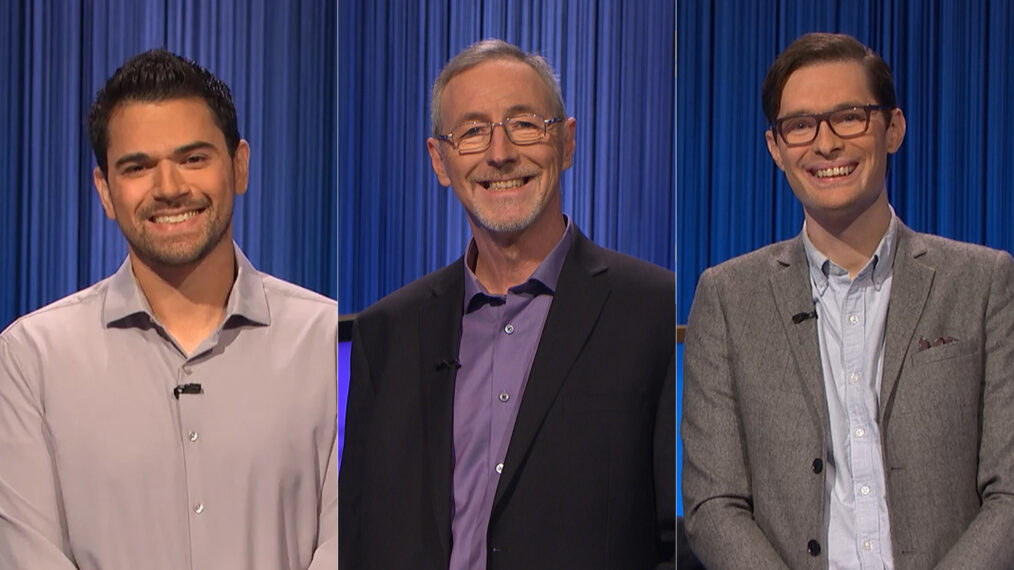 Jeopardy! producers have promised another Tournament of Champions competition for 2023, but does the show have enough contestants to fill the brackets? That is becoming a concern for some fans.
If the show continues with the same format as the 2022 tournament, it will require 21 contestants to fill out the brackets. However, as pointed out on the Jeopardy! Reddit forum, we're halfway through Season 39, and so far, only six contestants have qualified for spots in the TOC. Not only that, but as of now, all the eligible players are men.
"So we're about half way through the season and there are only 6 people eligible for the TOC so far. I know there's a long way to go, and a lot of contestants to see yet, but does that seem low?" asked a Reddit poster.
"I believe they need 21 contestants for TOC with the new format. (Assuming they're doing the same thing as last year again.)" they continued. "Are they going to be looking at three time winners to fill the roster? Would it go by number of wins or $$ earned? There aren't even many three-timers so far this season."
As of this moment, the six contestants who have qualified for the 2023 TOC are Cris Pannullo (21 wins), Ray LaLonde (13 wins), Troy Meyer (6 wins), Luigi de Guzman (5 wins), Matthew Marcus (4 wins), and David Sibley (4 wins). It takes four consecutive wins for a player to qualify for the TOC.
However, spots in the competition can be earned through wins in other specials and tournaments. For example, Jeopardy! producer Michael Davies recently revealed that Celebrity Jeopardy! winner Ike Barinholtz will be participating in this year's TOC. Again, though, this is another man; no women have yet to qualify for the TOC.
Despite the low number of eligible contestants at the moment, other fans on the Jeopardy! Reddit forum seemed less worried. "The number of eligible contestants is pretty normal, historically it's taken ~2 years to fill a ToC," said one commenter. "I'm sure they'd have to go to 3-time champs, or offer more second chance spots to make it an annual thing. It's all up to producer discretion."
"Davies and Sarah [Foss] have specifically said that there's no guarantee they do the same format used in last year's TOC in any future TOC's," added another. "As noted by others, that was used due to the pretty particular scenario faced last season, with the unusual number of super champs and other streakers, plus the second chance competition qualifiers. They're more likely to go back to the traditional format – or develop a new one, perhaps a hybrid."
The 2022 TOC was won by super-champ Amy Schneider.
Jeopardy!, Weeknights, Check your local listings