'The Blacklist' Returns: 10 Most Shocking Deaths So Far (VIDEO)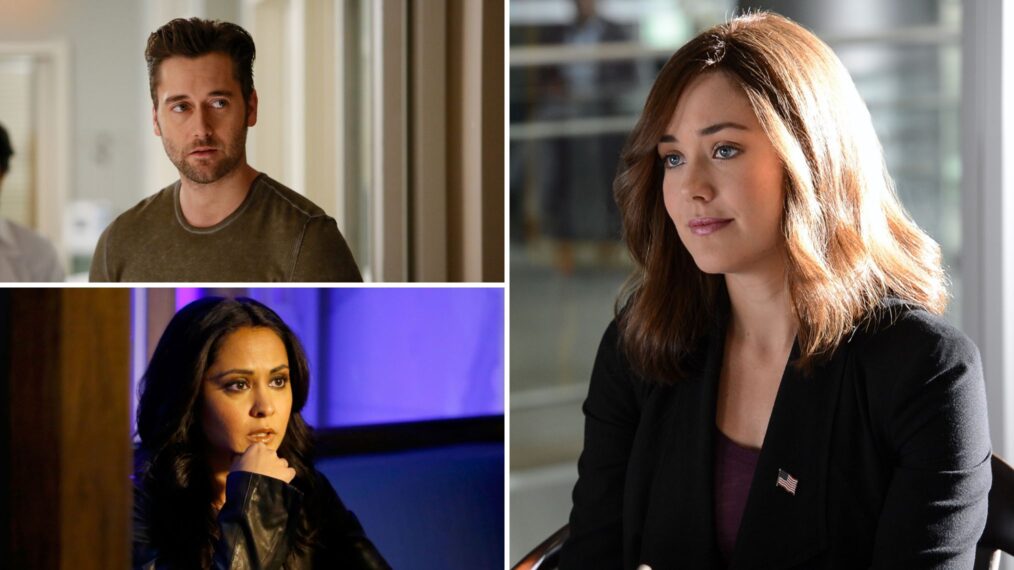 After nearly a decade of betrayals and bloodshed, The Blacklist starts its endgame on February 23. NBC announced earlier this month that the upcoming 10th season will be the drama's final outing.
Showrunner and executive producer John Eisendrath said in a statement that it's an honor to reach The Blacklist's conclusion: "It's been incredibly fun to create the strange, devious, and delightful Blacklisters to challenge Raymond Reddington [James Spader] and our FBI Task Force each week."
And those challenges will escalate in Season 10, it seems. NBC said in a press release that Red faces "unparalleled danger" this season on the show. "With Reddington's covert role as an FBI informant facing exposure, former Blacklisters will unite against him in their lethal desire for revenge — testing Red and the FBI Task Force as never before," the network added.
Note the word "lethal" — as in, more people are gonna meet their maker! Ahead of The Blacklist's Season 10 premiere, we're ranking the show's 10 most shocking deaths so far. It should go without saying, but major Season 1–9 spoilers below!
10. Luli Zeng
You know how bad guys give a countdown when they're holding someone at gunpoint in a negotiation ploy? Unfortunately for Luli (Deborah S. Craig) — who joined Dembe (Hisham Tawfiq) on Red's security detail in Season 1 — the mercenary Anslo Garrick (Ritchie Coster) pulled the trigger right when he reached zero.
9. Alan Fitch
Look away, M*A*S*H fans: Alan Alda's Assistant Director of National Intelligence (and secret Cabal member) crossed a syndicate leader in Season 2 and ended up with an explosive around his neck, and that bomb detonated right as Fitch started telling Red something important. Blast!
8. Reven Wright
This deputy attorney general, played by Adriane Lenox, had the bad luck of asking too many questions about National Security Advisor Laurel Hitchin — more on her later — and her connection to a Cabal member in Season 3. And once Hitchin confirmed that Wright alone knew about that damning link, she pulled out a gun and shot Wright to keep her silent.
7. Sam Scott
Liz (Megan Boone) lost her adoptive father, Sam (William Sadler), in Season 1 — not because of the cancer for which he was hospitalized but because Red smothered him to keep him from telling Liz a secret about her biological father.
6. Laurel Hitchin
We'll never trust kitchen islands again. In Season 4, Hitchin (Christine Lahti) died when she struck her head on her kitchen counter in a scuffle with Donald Ressler (Diego Klattenhoff). (If this were a campier show, Ressler might have said, "I have a counter-proposal for you, lady…")
5. Mr. Kaplan
Mr. Kaplan (Susan Blommaert) jumping off a bridge to her death in Season 4 wasn't the surprise — that seemed like a given for the character once Red cornered her on the bridge. Instead, the surprise was Red's longtime fixer could even die at all. This was a woman who survived Red shooting her in the head, after all.
4. Meera Malik
Parminder Nagra certainly seemed like one of the main characters in The Blacklist's first season… until a henchman slit the throat of her CIA-agent character in a dance club in the finale.
3. Tatiana Petrova
Tatiana (Laila Robins), the KGB spy who posed as Katarina Rostova, taunted Red in Season 8, saying he'd never be able to kill her because of her connection to Liz. She was mistaken: Red shot her dead as Liz arrived just moments too late to save the woman she thought was her mother.
2. Tom Keen
Blacklister Ian Harvey (Jonny Coyne) fatally stabbed Tom (Ryan Eggold) in Season 5 — but the covert operative lasted a lot longer than he might have. "When we first pitched the series, Tom was going to die in the pilot," executive producer John Eisendrath told TV Insider in 2017. "An executive at our pitch said, 'He should live. Then you have the mystery of who he is.'"
1. Liz Keen
No one on The Blacklist is safe, no matter high up an actor is on the call sheet. This we learned in Season 8, when Elias VanDyke (Lukas Hassel) shot Liz in the back to avenge the death of his syndicate boss, Neville Townsend (Reg Rogers). It was a surprise to some viewers, surely, but the news of Boone's Blacklist exit leaked in the press a week earlier.
The Blacklist, 10th and Final Season Premiere, Sunday, February 26, 10/9c, NBC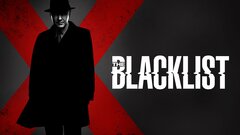 Powered by