'NCIS': Why Brian Dietzen Would Love to Write for Gibbs, Tony & More Characters Who Have Left
So far, Brian Dietzen (who plays Dr. Jimmy Palmer) has co-written two episodes of NCIS with Scott Williams and adding a third isn't off the table.
But, given that those two episodes came in Seasons 19 ("The Helpers") and 20 ("Old Wounds"), there are quite a few characters he hasn't gotten to write for yet, due to cast exits over the years, so for which would he like to do so?
"I love so many of these characters. Obviously Gibbs [Mark Harmon], obviously Tony [Michael Weatherly], Ziva [Cote de Pablo], and Abby [Pauley Perrette]. All of these voices are just iconic," Dietzen tells TV Insider. "So if any one of these were to come back, I would be ecstatic to write for any of them."
It's hard for him to narrow it down to one, however, because there's something he'd enjoy for all of them. "Writing for Tony and being able to have those jokes and then having the know-it-all attitude but with the heart of gold underneath would be fantastic," he says. "To have Abby's energy in there but also her heart that is as big as the sky. And of course Gibbs, whenever you want to really turn on some emotion in our show, you have Gibbs crack just a hair that we can see and it's amazing entertainment."
He also took the opportunity to praise his former castmates, noting, "these of course are all personified by incredible actors. So being able to work with any of them again, I would welcome it. It would be wonderful."
That being said, Dietzen also noted that given how things have changed, it's likely we wouldn't see everyone back at once. "When you think about all of them in totality, if they were to all come back at one time, it's a totally different show, right? It's not the show that we have now. There's been such a team transformation and a familial transformation that it would probably only be one of those."
Speaking of being different, it could be quite interesting to have Tony return, especially when it comes to how much Jimmy has changed since he left in Season 13. "They had a special and close relationship, even at times when it was secretive and Tony didn't want anyone to know he was going to the autopsy gremlin for advice on things," Dietzen recalls.
While it's still unclear if we'll see any of these characters (or others) who have come and gone over the years again, that doesn't mean that they've just been forgotten. "I like to think that they definitely do keep up and we've spread a few little breadcrumbs here and there to say that we do talk with Tony or we do have heard from Abby or I'm still referencing Abby's Lab for Dummies book even though she's not with our crew anymore," Dietzen points out.
And with the CBS procedural reaching 450 episodes (on February 27) and showing no sign of slowing down, chances are we'll have plenty of time for more like that.
NCIS, Mondays, 9/8c, CBS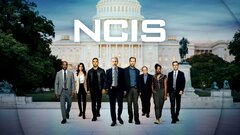 NCIS
where to stream
Powered by