'NCIS': Brian Dietzen Reflects on Jimmy's Journey & Talks Reaching Episode 450
When Brian Dietzen joined NCIS as Jimmy Palmer, Dr. Donald "Ducky" Mallard's (David McCallum) assistant in Season 1 (Episode 21 "Split Decision" was his first appearance), he had no idea the gig would last as long as it has or the journey his character would take.
Now, Dietzen is playing Dr. Jimmy Palmer, the chief medical examiner, and he's been around for all of the major milestones the CBS procedural has reached thus far, with the latest, its 450th episode, coming up on February 27. He's also gotten in on some of the fun — and action — of the NCISverse crossover, kidnapped alongside LA's Sam Hanna (LL Cool J) and Hawai'i's Jane Tennant (Vanessa Lachey).
Here, Dietzen reflects on his character's journey so far, teases the milestone episode, and more.
In the latest episode you co-wrote with Scott Williams, I liked the mention of Jimmy being Ducky's assistant because it's a nice callback also with the 450th episode coming up. Congratulations on that milestone.
Brian Dietzen: It's pretty rare air that not many TV shows get to. I'm not sure how many — you would probably know more so than I — shows have made it to this point. But I'll tell you what, when we were at our Season 1 wrap party, we didn't necessarily see this thing coming, being a show that had spun off of JAG and just trying our best to break into the top 30 shows that first year. And here we are at 450 and people still seem to be enjoying the show and we are having a hell of a good time producing it and acting in it. So yeah, all I can say is that we're really proud to be doing it and it's because people keep watching and it's because people keep enjoying the show that we get to keep creating more episodes.
Is there anything you can say about the 450th episode? Any callbacks?
It's interesting. The 450th is actually not going to be a retrospective type of show that we do with like the 100th, 200th, 300th, 400th episode where sometimes it'll be more of a look back on it. It is going to be more insular than that, but it is a hell of a good episode, per usual.
When you joined in Season 1, What did you know about Jimmy at the time?
I knew he had some round glasses and he wore the same pants size as me. That's about it. [Laughs] No, it was interesting. I went in and I knew that I wanted to portray a different character than I had previously. Just as a young actor, the reel that you have — meaning the scenes that you put together to show different agents and different casting directors — is kind of gold. So I wanted to play something that I didn't have on my reel yet. And so I put on these glasses that I had from my high school days when I was 15 — they were my backup reading glasses — and I went in there and played a character that I don't think I really would've played had I known this could be a multi-year job. I was told that this was going to be one day.
So yeah, I definitely treated it differently and then didn't really think about his backstory whatsoever because as I said, it was a one-day thing. And then over the course of the next several years, I just started thinking a lot about that backstory and who he was, where he came from, and it's taken 20 years to build the character to where he's at currently. So it's been a great journey.
I've loved watching his journey. I still remember when he became Dr. Jimmy Palmer. That was such a big moment and I loved having that.
That was fun. And that was an episode that was written by my co-writer on [the last] episode, Scott Williams. He's done a lot of great storylines involving this character.
What about who Jimmy is now would surprise the Jimmy of Season 1 the most?
I think that the confidence level that Jimmy Palmer has now versus where he was at, fumbling over his words, trying to talk into a dictaphone as Dr. Mallard was preaching off exactly what had happened to the body. Jimmy Palmer in the first few seasons, in my estimation, I look back, he was jumping at his own shadow. I think seeing how he's come into his own and retained a lot of the thirst for knowledge, not naiveté so much, but an eagerness to learn more and more, to still being open to asking questions left and right, but the fact that he's gained so much confidence since that first season, that would probably be the thing that would shock and hopefully really impress a younger Jimmy Palmer.
I didn't know how much I needed Jimmy and Sam from NCIS: LA to interact until they did in the crossover.
[Laughs] Yeah, that's one of those things where you think, yeah, Brian Dietzen and LL Cool J star in a buddy cop film. It was a blast to do. Really, we had a good time and Todd is just a wonderful person to work with. I've seen him at so many different functions because of CBS and we've been able to talk and obviously he's the GOAT, he's one of the greatest entertainers, rappers of all time. And so being able to actually share scenes with him, I was very excited for it and it didn't disappoint. Between he and I and Vanessa Lachey, we got to have some fun in that black ops holding cell for a few days, and yeah, it was really, really great.
Jimmy wanted to meet people but then he does so under the worst circumstances. I'd like to see him with everyone from LA and Hawai'i.
I agree. I had a really, really great time with Jason Antoon [Ernie on Hawai'i] as well. He and I have become friends and I would love to see some more stuff happening between the two of them and hopefully it will in the future. But they have a great group of people there in Hawai'i and of course in LA, I love that cast. So yeah, it's fun. Pairing Jimmy up with anyone can always make for a new dynamic.
Will there be more taking out bad guys in Jimmy's future or did he get enough during the crossover?
[Laughs] Yeah, you know what? Never say never. I think so long as Jimmy Palmer is still working, he's going to be doing whatever he can, whether it's taking out bad guys through medical forensic evidence or if it's trying to use his fists here and there and accidentally breaking another thumb, that might happen too.
NCIS, Mondays, 9/8c, CBS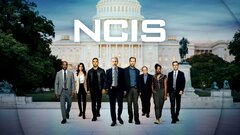 NCIS
where to stream
Powered by