Who Wore the 'Magnum P.I.' Hawaiian Shirt Best: Tom Selleck or Jay Hernandez? (POLL)
The aloha shirt is always in style on the island, and Thomas Magnum has long been a fan.
We've seen the iconic TV character wearing the tropical style numerous times, both on Tom Selleck in the role on the original Magnum P.I. (eight seasons, from 1980 to 1988, on CBS) and on Jay Hernandez in the reboot (four seasons on CBS since 2018, saved for a fifth premiering on February 19 on NBC). In fact, sometimes an identical fashion statement has been worn by both actors, nearly four decades apart, thanks to the styling department!
Back in 2019, during the reboot's first season, Hernandez told TV Insider, "in the seventh episode, Higgins [Perdita Weeks] presents Magnum with his first aloha Hawaiian shirt. That was a cool, earned moment."
Keep reading to take a look as well as find out where you can buy each for yourself, then vote for who you think wore the Hawaiian shirt best: Selleck or Hernandez!
Does this Calla Lily Purple shirt from Paradise Found look better with Selleck's chest hair or buttoned up à la Hernandez? According to the company, Selleck picked out the shirt personally from their showroom in downtown Honolulu in the '80s.
First of all, this Jungle Bird shirt from Paradise Found is in the Smithsonian Museum of American History! But who wore the parrot and foliage pattern better?
View this post on Instagram
Both Selleck and Hernandez have worn this Star Orchid Black shirt from Paradise Found as Magnum. Whose arms do you prefer in it?
Both actors also wore this Magnum Bamboo Navy shirt from Paradise Found on the procedural. The shirt actually went out of production in the '80s, but they brought it back in 2018 (just in time for reboot fans to buy it).
But who do you think wore the Hawaiian shirt best? Let us know in the poll below.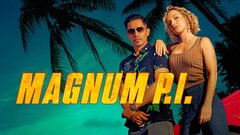 Powered by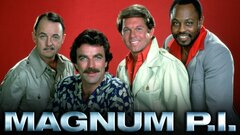 Powered by