Returning 'Prison Break' Will Be a Constant Thriller, Series Creator Says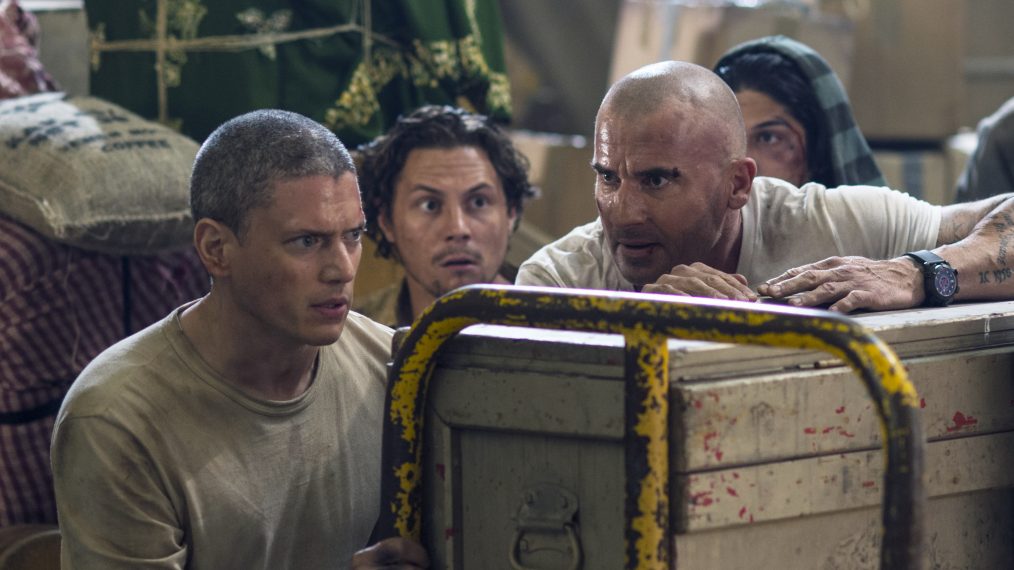 When Prison Break returns as an event series this spring, it'll be the first time the show has aired new episodes in nearly eight years. In that time, things are drastically different in the television landscape: binging and streaming are in, as is shorter season orders.
Though series stars Dominic Purcell and Wentworth Miller first reunited on The Flash (and went on to co-star in Legends of Tomorrow), series creator Paul T. Scheuring didn't want to reunite just to tell an unfocused, open-ended story. "In the new era of television, people are much more open to limited runs and event series," Scheuring said during the show's Television Critics Association panel. "With knowing that, and them coming to me and saying let's doing a limited run of this thing…I said, 'Okay.' A tight, close-ended story about how Michael may still be alive; I started exploring reasons why. It took me back about 500 years in literature, but I found out the reason."
RELATED: Photos of Your Favorite TV Stars at TCA
With the short nine episode order, Season 5 allows the show to be paced in a new way. "[In the past in] Episode 16 in a 22 episode season, you're trying to find filler," Scheuring said, "This is a very tight, close-ended story and it's constant thriller, cliffhanger, revelation, one after another, after another. It's not disingenuous, and I think sometimes in the old model you did. You feel like you're flapping your wings here, and the audience is getting this action in a commercial break that largely doesn't need to be there. I think it's for the better for the audience."
Scheuring—who wasn't involved by the end of the original series' run—did look to a key few things that make the show distinctly Prison Break-y. "Obviously one, you have to have a prison you break out of," he laughed. "And then you have to have an emotional reason, an emotional endgame at the end of that escape that the audience embrace."
Prison Break, Series Return, Tuesday, April 4, 9/8c, Fox