'Prison Break's Return; 'Making History', 'Shots Fired' Premieres; and More Midseason Dates Announced by Fox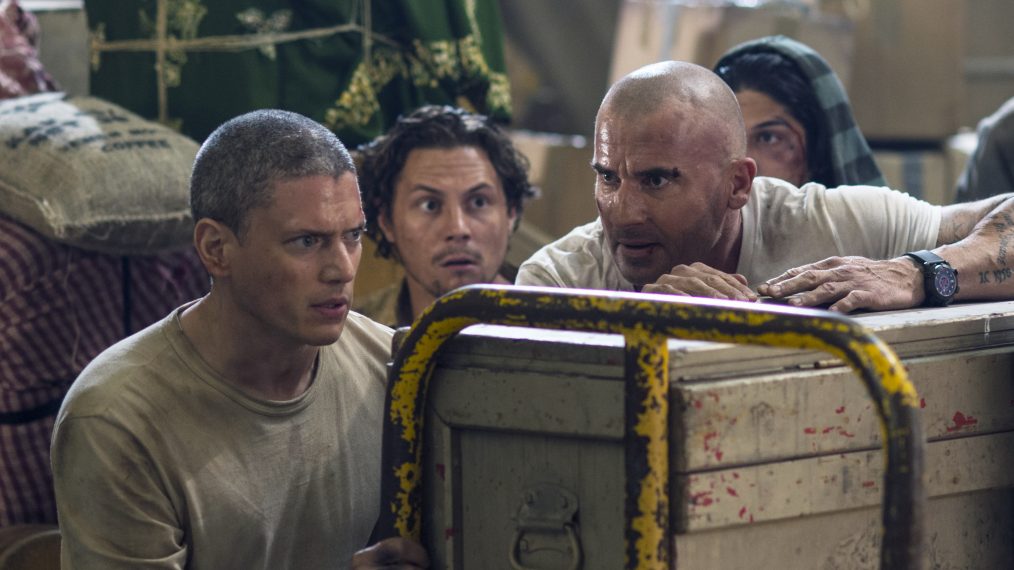 Fox has firmed up the rest of its midseason schedule.
Prison Break will return on Tuesday, April 4, while new comedy Making History (starring Adam Pally, Leighton Meester and Yassir Lester) bows Sunday, March 5. New event series Shots Fired premieres on on Wednesday, March 22.
RELATED: Empire Renewed For a Fourth Season
Brooklyn Nine-Nine has its spring premiere Tuesday, April 11. Gotham returns Monday, April 24 and Lucifer's spring premiere airs Monday, May 1. Bones' series finale date has not yet been confirmed, a Fox rep says.
Here's the Fox midseason schedule:
Sundays, beginning March 5
7:00-7:30 PM Animation Encores
7:30-8:00 PM Bob's Burgers
8:00-8:30 PM The Simpsons
8:30-9:00 PM Making History (Series Premiere)
9:00-9:30 PM Family Guy
9:30-10:00 PM The Last Man on Earth (Spring Premiere)
Thursdays, beginning March 9
8:00-9:00 PM Masterchef Junior
9:00-10:00 PM Kicking & Screaming (Series Premiere)
Wednesdays, beginning March 22
8:00-9:00 PM Shots Fired (Series Premiere)
9:00-10:00 PM Empire (Spring Premiere)
Tuesday, April 4
8:00-8:30 PM New Girl
8:30-9:00 PM The Mick
9:00-10:00 PM Prison Break (Season Premiere)
Tuesdays, beginning April 11
8:00-8:30 PM Brooklyn Nine-Nine (Spring Premiere)
8:30-9:00 PM The Mick
9:00-10:00 PM Prison Break