'19 Kids & Counting' Star Jinger Duggar Vuolo Speaks Out About Her 'Cult-Like' Childhood
Jinger Duggar Vuolo of TLC's 19 Kids & Counting and Counting On is opening up about the "harmful" teachings she was exposed to growing up.
."Fear was a huge part of my childhood," the reality star told People. "I thought I had to wear only skirts and dresses to please God. Music with drums, places I went or the wrong friendships could all bring harm." Vuolo further shared that the mindset left her "terrified" if she chose to play games such as a sport known as broomball. "I thought I could be killed in a car accident on the way, because I didn't know if God wanted me to stay home and read my Bible instead."
The daughter of 19 Kids & Counting parents Jim Bob and Michelle Duggar, Vuolo's family were devout followers of the Institute in Basic Life Principles (IBLP). The organization teaches that women should be subservient to their husbands and that followers should shun dancing, dating, and many aspects of modern culture.
The church was previously led by minister Bill Gothard who has since been disgraced after allegations of harassment and molestation from more than 30 women in 2014 ended his run with the organization. "[Gothard's] teachings in a nutshell are based on fear and superstition and leave you in a place where you feel like, 'I don't know what God expects of me,' " Vuolo further shared with the outlet. "The fear kept me crippled with anxiety. I was terrified of the outside world."
Ultimately, Vuolo left IBLP in 2017 and has since shifted her approach to religion, noting that when it came to her former practices there were "a lot of cult-like tendencies." Vuolo is coming forward with these revealing details ahead of the release of her new memoir Becoming Free Indeed. In the book releasing January 31, she's opening up about her childhood with the hope of helping someone else find their freedom.
What do you think about Vuolo's revealing remarks? Let us know in the comments section, below, and learn more by checking out the reality star's book.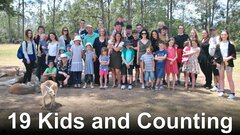 Powered by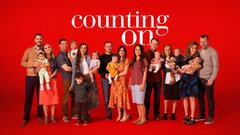 Powered by