'The Resident' Season 6 Finale Sneak Peek: Was Betz's Heart Transplant a Success? (VIDEO)
Has Chastain been saved? Things are looking up in TV Insider's exclusive sneak peek of The Resident Season 6 finale, airing January 17 …. until they're not.
In the penultimate episode of the season (series?! Fox has yet to renew the medical drama), Governor Betz (Steven Culp), responsible for slashing the hospital's budget, was brought in as a patient following a helicopter crash. While treating him, the doctors discovered he'd been hiding a couple heart attacks, and long story short, he needed a transplant. Understandably, he didn't want to be at Chastain and they didn't want him there. But he couldn't be transferred.
However, he offered a solution to AJ (Malcolm-Jamal Warner) that would help everyone: He'd save Chastain, restoring the money that's been cut from his discretionary fund, if he was moved to the top of the transplant list. And AJ made that happen. Kit (Jane Leeves) and Bell (Bruce Greenwood) were left hoping that Betz would hold up his end of the deal once a heart became available.
Now, in our sneak peek, Conrad (Matt Czuchry), AJ, and Leela (Anuja Joshi) are checking on Betz following the transplant — and they seem optimistic. "Your new heart is functioning well, governor," AJ tells Betz. But then… Watch the clip above to see things take a turn.
In the Season 6 finale, "All Hands on Deck," the governor isn't the only medical case keeping the Chastain doctors busy. As teased at the end of the last episode, Bell's granddaughter Sammie is sick. And Conrad is pulled away from Gigi's sixth birthday when Sammie comes in with a 104-degree fever, and Kit must call in a favor for treatment.
The Resident, Season 6 Finale, Tuesday, January 17, 8/7c, Fox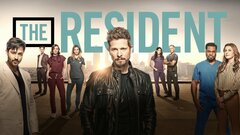 Powered by