'New Amsterdam' Signs Off, 'Night Court' Reboot in Session, Carol Burnett's 'Roots,' Guest Hosts on 'Daily Show'
New Amsterdam
"How can I help?" That mantra, courtesy of idealistic medical director Dr. Max Goodwin (Ryan Eggold), has sustained this drama over five seasons, depicting hectic life-and-death situations within New York City's oldest public hospital. The series ends with strong back-to-back hours, starting with Max and Dr. Wilder (the terrific Sandra Mae Frank) sharing their qualms about a clinical trial involving a possible miracle cancer drug. The series finale is full of emotional catharsis, as Max prepares to leave for a new gig but finds himself part of an all-hands-on-deck medical emergency that prompts each of the main characters to reflect on the moment when they knew healing was their destiny. A nice twist at the end gives us a glimpse into the hospital's future, a reminder of how satisfying it can be when a show has the luxury of plotting its own ending, however poignant.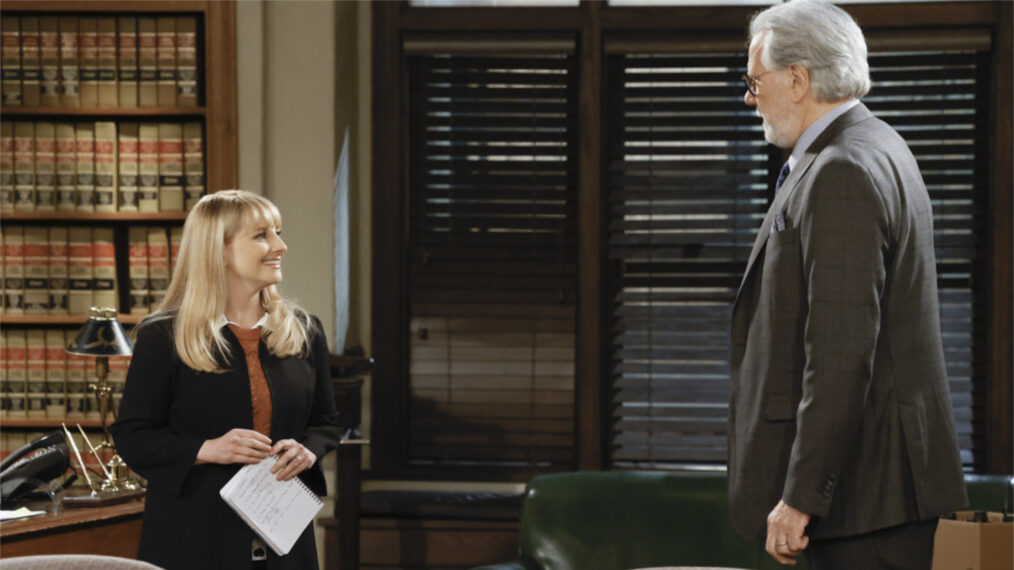 Night Court
Everything old is new again, which could explain why NBC is reaching back 30-plus years to revive the courtroom comedy (1984-92) that was a staple of the network's "Must See TV" heyday. The Big Bang Theory's Melissa Rauch carries on the tradition as Abby Stone, daughter of the original series' Harry (the late Harry Anderson), bringing his beloved armadillo and other props out of storage as she takes the bench, processing wacky cases in the wee hours. "If these walls could talk, they'd say, 'Kill me!'," quips four-time Emmy winner John Larroquette, reprising his role as Dan Fielding, formerly a prosecutor but now lured back into court as a public defender by chirpy Abby.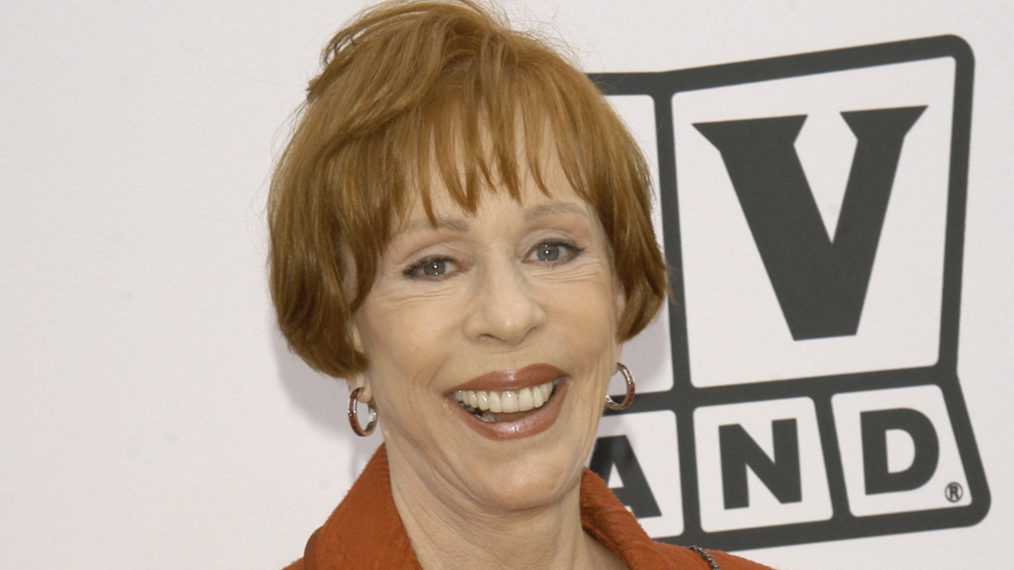 Finding Your Roots
Some family trees have more tangled roots than others. This lesson is not lost on comedy legend Carol Burnett in a terrific entry in the popular genealogy series. Even casual fans probably know that Carol's ear tug was a symbolic sign to her beloved grandma Mae, who helped raise her when her own alcoholic parents couldn't. But what Carol never knew was the extent of Mae's complicated romantic past. Enter Henry Louis Gates, Jr. and his team of crack genealogy detectives, finding long-buried secrets in divorce decrees and other documents stretching back to the confederacy. Gates' other guest is The Rookie: Feds star Niecy Nash-Betts, whose cloudy family history includes a few mysteries of its own. "This is crazy town… a mind-blowing experience," gushes Niecy, echoing others who've gone on this illuminating journey into the past.
The Daily Show with Trevor Noah
Who'll eventually succeed Trevor Noah as the full-time host of the late-night news satire is anyone's guess. But it could be any one (or possibly none) of the many guest hosts who've signed up for weeklong gigs in the interim. First up is Leslie Jones, who disrupted more than a few editions of Weekend Update during her raucous tenure on Saturday Night Live. She'll be followed in successive weeks by Wanda Sykes, D.L. Hughley, Chelsea Handler and Sarah Silverman, with yet-to-be-scheduled appearances by the high-profile likes of Al Franken, John Leguizamo, Hasan Minhaj, Kal Penn, Marlon Wayans and several of The Daily Show's current cast of mock correspondents and contributors.
INSIDE TUESDAY TV:
The Resident (8/7c, Fox): A shortened sixth season of the medical drama wraps with a heart arriving for the possibly heartless Gov. Betz (Steven Culp).
The Rookie: Feds (9/8c, ABC): When a sensational case involving a body drained of blood becomes the focus of a true-crime show, Special Agent and former actor Brendon (Kevin Zegers) whips out his expertise from his years on Vampire Cop.
Zora Neale Hurston: Claiming a Space (9/8c, PBS): American Experience profiles the author-anthropologist and Harlem Renaissance trailblazer.
Will Trent (10/9c, ABC): Will (Ramón Rodríguez) is likely to ruffle more bureaucratic feathers when he and Faith (Iantha Richardson) investigate a small-town murder that connects to a very cold case that has been covered up.
Stonehouse (streaming on BritBox): Emmy-winning Succession star Matthew Macfadyen stars in a three-part docudrama as embattled British Member of Parliament John Stonehouse, whose political career imploded in the 1970s amid charges of espionage and fraud.
Amber: The Girl Behind the Alert (streaming on Peacock): A 90-minute documentary tells the story of Amber Rene Hagerman, the 9-year-old from Texas whose tragic unsolved abduction-murder led to the creation of the Amber Alert.