MGM+ Announces Premiere Dates for 'A Spy Among Friends', 'FROM', and 'Murf the Surf'
The newly rebranded MGM+ streaming service (formerly EPIX) will launch on January 15 with a lineup of original series and upcoming seasons from shows such as A Spy Among Friends, FROM, and Murf the Surf.
The first series set to arrive in conjunction with the service launch is the third season of Godfather of Harlem. Then on February 5, the true crime docuseries Murf the Surf will debut on MGM+. Following that, the six-episode limited series A Spy Among Friends will arrive on the platform on March 12, and the second season of the sci-fi horror series FROM will follow on April 23.
"It's a new beginning for our service, as we introduce MGM+ and its distinctive brand promise to viewers on January 15. MGM+ will deliver on its iconic and beloved studio legacy, with cinematic, sophisticated, and transportive storytelling that audiences love," said Michael Wright, head of MGM+. "We are growing our rich library of content, comprised of original television series and blockbuster films that celebrate the MGM brand."
A Spy Among Friends stars Guy Pearce and Damian Lewis, showcasing the true story of two British spies and lifelong friends, Nicholas Elliott and Kim Philby, the latter of whom became Britain's most notorious defector and Soviet double agent. The drama will explore how Philby's profoundly personal betrayal, uncovered at the height of the Cold War, resulted in the gutting of British and American intelligence.
FROM features an ensemble cast led by Harold Perrineau (Lost), Catalina Sandino Moreno (The Affair), Eion Bailey (The Stand), David Alpay (The Tudors), Shaun Majumder (Addison), Scott McCord (Total DramaRama), Ricky He (The Good Doctor), Hannah Cheramy (Under Wraps), Simon Webster (Strays), Chloe Van Landschoot (Charity), Corteon Moore (Utopia Falls), Pegah Ghafoori (The Perfect Wedding), Elizabeth Saunders (Clarice), Elizabeth Moy, and Avery Konrad. The story revolves around a nightmarish town in middle America that traps everyone who enters.
Murf the Surf, a docuseries based on the life of infamous jewel thief Jack Roland Murphy, is written and directed by Emmy winner R.J. Cutler (Billie Eilish: The World's a Little Blurry, Belushi) and executive produced by Imagine Entertainment's Brian Grazer and Ron Howard.
These series will join the previously greenlit series Hotel Cocaine and San Francisco Sounds (working title) in MGM+'s new lineup. Hotel Cocaine, a crime thriller executive produced by Chris Brancato, will enter production in May in the Dominican Republic and is scheduled to premiere next winter. San Francisco Sounds, a two-part documentary series that tracks the history of the San Francisco music scene from 1965 to 1975, comes from the team behind the Emmy-nominated documentary Laurel Canyon and is scheduled to premiere in the fall.
Godfather of Harlem, Season 3 Premiere, Sunday, January 15, MGM+
Murf the Surf, Series Premiere, Sunday, February 5, MGM+
A Spy Among Friends, Series Premiere, Sunday, March 12, MGM+
FROM, Series Premiere, Sunday, April 23, MGM+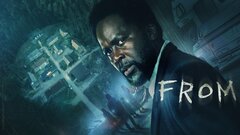 From
where to stream
Powered by