Camryn Manheim Wants a 'Practice' Reunion With Dylan McDermott in Dick Wolf Universe
Camryn Manheim is trying a new approach to bringing her onscreen wishes to life: talking about them during interviews.
Manheim's currently starring on Law & Order as Lieutenant Kate Dixon — the NBC drama's return in 2022 for Season 21 brought her back onto the show, in a new role and as a series regular, after guest starring as three different characters in previous episodes (in 1991, 1993, and 1994). But TV fans, especially ones of '90s television (as we are, hence Throwback), probably know her best from her time as lawyer Ellenor Frutt on The Practice (1997-2004).
Well, also on that courtroom drama (which came in at #56 on our Best Shows of the '90s list)? Dylan McDermott, who played lawyer Bobby Donnell — and who starred on Law & Order: Organized Crime as Richard Wheatley until the March 3, 2022 episode.
If you're disappointed that Manheim and McDermott never reunited in a Law & Order crossover, you're not the only one. Manheim agrees with you. "OK, listen, you [as a journalist] have so much power. If you can just write your headline … 'When are Camryn Manheim and Dylan McDermott getting back together?'" she tells TV Insider.
But it could still happen! After all, McDermott now stars on FBI: Most Wanted as Remy Scott, and through various crossovers, both Dick Wolf franchises are part of the same universe.
Related
"I know," Manheim continues. "I just saw Dylan. Dick Wolf is very generous and he has these really wonderful dinners for us, where he invites all the [stars of the] Law & Order and FBI franchises and we all got together. It was so exciting. I'm like, 'we have to get together, Dylan, on one of our shows because that would be like television history,' you know what I mean? When does that happen?
"I gotta pitch it, but I think you should make it your headline. That's all I'm saying," she concludes. You heard her — someone start a Twitter fan campaign post-haste!
Law & Order, Winter Premiere, Thursday, January 5, 8/7c, NBC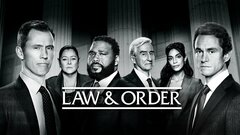 Powered by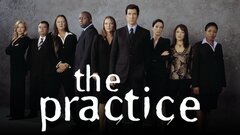 Powered by