Trevor Noah's Final 'The Daily Show' Episode Revealed
Trevor Noah recently announced he's leaving The Daily Show after seven years, and now we know when his final episode will air.
According to reports, Noah will make his final appearance as host of the Comedy Central late-night talk show on Thursday, December 8. This comes about two weeks after the comedian shocked viewers by revealing his upcoming exit.
He said on the show during the announcement, "I've loved hosting this show, it's been one my greatest challenges, it's been one of my greatest joys. I've loved trying to figure out how to make people laugh even when the stories are particularly s***ty on the worst days."
Noah went on to add, "I never dreamed that I would be here. I sort of felt like Charlie in the chocolate factory. I came in for a tour of what the previous show was and then the next thing I know, I was handed the keys. But I couldn't have done it without you and I wouldn't have wanted to do it without you."
At the time, the South African native promised this wouldn't be the last time he'd see them after his hosting duties ended, and he expressed interest in returning to the stand-up comedy stage.
According to Deadline, The Daily Show will return without Noah on Tuesday, January 17, with the company saying that "additional details" will be forthcoming. Whether ViacomCBS will have found a permanent new host by then is unclear. The series will host a "celebratory look back at his greatest moments" starting on December 5.
Hopefully, it won't be too much longer before we will be able to report who will take his place.
The Daily Show with Trevor Noah, Weekdays, 11/10c, Comedy Central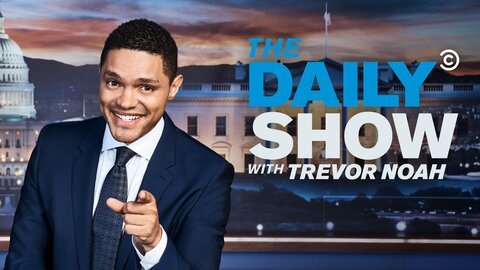 Powered by