'Chicago Med': Brian Tee Leaving in Season 8 — Find Out When His Last Episode Will Air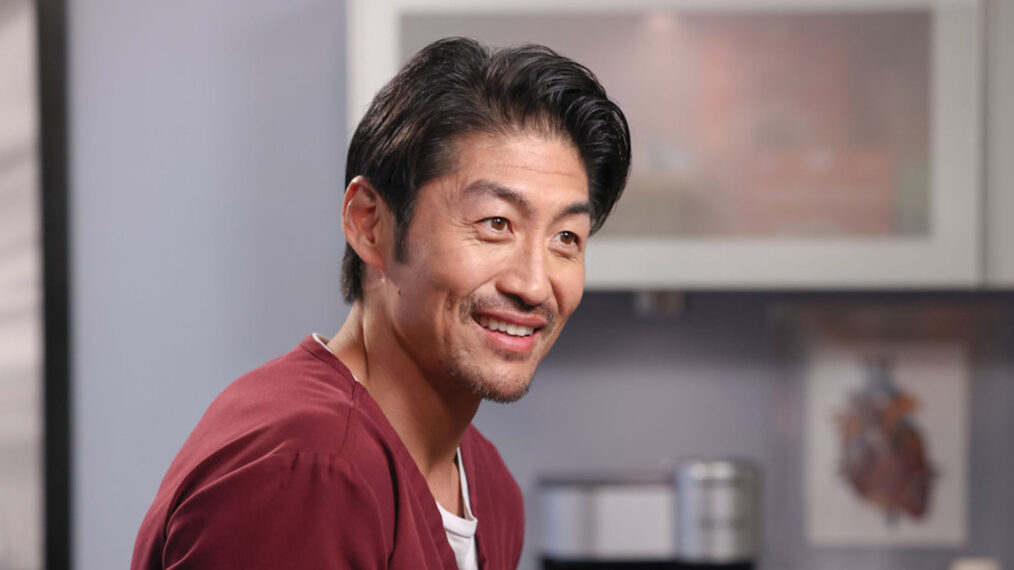 Is this why April (Yaya DaCosta) returned now?!
Brian Tee, who has played Dr. Ethan Choi since the series premiere, is exiting Chicago Med, with his last episode slated to air on December 7, according to Deadline. (That's the day before Kelli Giddish's last SVU episode will air; it's going to be a couple of tough days of farewells on Dick Wolf shows.) It was his choice to leave to be able to be with his family and for other creative endeavors. But Tee will be back, behind the scenes, later in the season to direct for the first time with Episode 16.
"Playing Dr. Ethan Choi on Chicago Med has been such a gift and a blessing," Choi told Deadline. "What we've been planning for Dr. Choi's sendoff is fitting, and it's beautiful. … It's going to bring a little bit of the new Ethan and a little bit of the old."
He wouldn't say much about the Ethan and April of it, though he said, "knowing they were bringing her back to help along with Ethan's exit is such a blessing. I feel fulfilled with the complete story arc for my character after eight seasons. What I can say is that they're bringing in the kitchen sink to really do justice for Ethan, which I hope leaves everyone with a very full heart." He also hasn't ruled out a future return, so chances are he won't be killed off — especially considering the title of his final episode.
Tee is leaving in "Could Be the Start of Something New," and that, combined with April's return — Ethan ran into her in the premiere, and she'll be back — and comments from executive producers Diane Frolov and Andrew Schneider do have us wondering if there could be hope for their relationship. After all, they both made it clear they haven't gotten married since they last saw one another.
"When we pitched [DaCosta] the idea of her coming back in a recurring way and interacting with Ethan and resurrecting their relationship, she was very enthusiastic that she wanted to give resolution to that relationship and to honor that character, which she had played for so many years," Schneider told TV Insider, promising, "everyone should be very happy." Added Frolov, "it has a nice ending. We very much wanted to see this relationship develop in a nice way."
Expect to see a "little delicate dance" for April and Ethan, Frolov continued. "Where are they? What are their feelings? That's what we'll be really concentrating on is that relationship."
When Season 8 began, Tee was one of five original cast members from Med's premiere in 2015. After his exit, the only ones left will be Nick Gehlfuss, S. Epatha Merkerson, Oliver Platt, and Marlyne Barrett.
Chicago Med, Wednesdays, 8/7c, NBC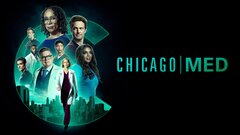 Powered by