Kanye West's Episode of 'The Shop' Pulled After He Used Show to Spread 'More Hate Speech'
After being locked out of his Twitter account for antisemitic tweets, Kanye West's episode of HBO's The Shop will not air for similar reasons. Maverick Carter, CEO of SpringHill (the company that makes The Shop, executive produced and hosted by LeBron James), said West made an appearance on the show this week and was invited to "address all his recent comments," but instead used his time to double down on his recent hateful rhetoric. Carter said he used the UNINTERRUPTED show to spew "more hate speech" and spread "extremely dangerous stereotypes." Carter announced the decision to pull the episode on October 11 and issued a public apology to the show's employees and guests.
"Yesterday we taped an episode of The Shop with Kanye West. Kanye was booked weeks ago and, after talking to Kanye directly the day before we taped, I believed he was capable of a respectful discussion and he was ready to address all his recent comments. Unfortunately, he used The Shop to reiterate more hate speech and extremely dangerous stereotypes," Carter said in a statement to Andscape.
"We have made the decision not to air this episode or any of Kanye's remarks," Carter continued. "While The Shop embraces thoughtful discourse and differing opinions, we have zero tolerance for hate speech of any kind and will never allow our channels to be used to promote hate. I take full responsibility for believing Kanye wanted a different conversation and apologize to our guests and crew. Hate speech should never have an audience."
According to Andscape, sources close to the production said West reaffirmed his recent antisemitic remarks that got him suspended from Twitter on Sunday, October 9. James was reportedly not present at the episode's taping. Shoe designer Salehe Bembury and Jeezy (one of West's prior music collaborators) were also guests on the episode.
West has caused a string of public controversies in recent weeks. He appeared at his Paris Fashion Week show wearing a shirt with the white nationalist slogan "White Lives Matter" strewn across the back. Right-wing propagandist Candace Owens appeared with him wearing the shirt, and then West appeared on Tucker Carlson's Fox News show on October 6 to spread more hateful rhetoric. He spoke about abortion in the Black community, insulted Lizzo's body, and spoke about his ex-wife, Kim Kardashian.
On October 7, West tweeted screenshots of a text conversation with Sean "Diddy" Combs that featured the rapper trying to talk to West about the harm the "White Lives Matter" shirts cause. West replied saying Jewish people convinced Combs to text him that, and later tweeted he was going to go "death con 3 on Jewish people." The tweet was removed by the platform and resulted in West's suspension.
On Tuesday, October 11, Vice's Motherboard obtained unaired footage of West's Carlson interview. The clips showed West making antisemitic remarks yet again.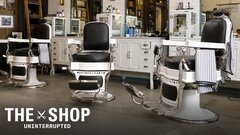 Powered by