'CSI: Vegas': Matt Lauria Talks Josh, Allie, Serena Love Triangle in Spooky New Episode
Wasn't the CSI: Vegas Halloween episode last week? Brace yourself for more frights as the Crime Lab team tackles an "evocative and spooky case," says Matt Lauria, who plays the drama's confident Level III CSI Josh Folsom. In Season 2 Episode 3, "Story of a Gun" (airing Thursday, October 13 on CBS), a Nevada ghost town, a now-abandoned car crash at a telephone pole appears to have claimed the driver's life, but, of course, details don't add up.
"Pretty quickly we begin to go, 'That blood doesn't look like it's coming from there' and 'I don't think she died from this collision,'" he says. "Then we discover a bullet hole and we're off to the races!"
Working the case with Josh is brainy Level II CSI Allie Rajan (Mandeep Dhillon), but the usually tight pair "aren't as in sync as they have been previously," Lauria says. Blame those unexplored romantic feelings, now complicated by Josh's dating homicide detective Serena Chavez (Ariana Guerra). Hello, love triangle!
"I can't think of a phrase that would be more appropriate," Lauria says with a laugh, adding, "There is enough substance [with Serena] to not just jump ship. And there's enough uncertainty with Allie that it's hard for Josh to know what [might] happen."
We also see the return of Trey (Daniel Di Tomasso), a shady man from Josh's past we met last week when Josh sought him out for a favor. Now Trey is the one asking for help. Dead bodies may be the least of Josh's worries!
CSI: Vegas, Thursdays, 10/9c, CBS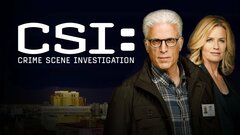 Powered by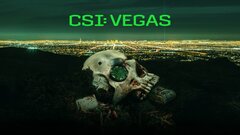 Powered by