Game of Thrones Season 2: The Pressure Is On
It's late October and rain is pelting the windows of a small Belfast bar. Peter Dinklage is sharing a drink with his Game of Thrones costars Nikolaj Coster-Waldau and Kit Harington. Dinklage could use the drink. He's just come from shooting an emotional scene for Episode 8 in which his character, clever imp Tyrion Lannister, bursts into his chamber calling out for the sequestered prostitute and love-of-his-life, Shae. He doesn't see her and the thought of her possible fate shakes him to the core. His eyes search the room. His voice quavers.
It's easy to see why Dinklage won an Emmy — one of many awards snagged by the HBO drama during its freshman year. And he's also at the center of Season 2, which draws largely from George R.R. Martin's second best seller, A Clash of Kings. In it, civil war rages as various factions vie for the throne, now occupied by teen tyrant Joffrey (Jack Gleeson), crowned after his father Robert's death last season. Word has begun to spread that Joff might be the result of incest between his mother, Cersei (Lena Headey), and her twin brother, Jaime Lannister (Coster-Waldau). Using that to their advantage, a slew of would-be rulers makes a play for his seat. Along the way, lives are lost, hearts are broken, and alliances are betrayed.
"It's a battle atmosphere where everyone's fighting for power," says executive producer David Benioff. "The stakes have gotten much higher." The same can be said for the series. With sprawling special effects (fire-breathing dragons!), epic war sequences (the legendary Battle of Blackwater) and a host of new characters (hello, Melisandre!), it's a good thing the show's budget is what executive producer Dan Weiss calls one of the most generous in television.
"There's a different kind of pressure this year," explains Weiss. "We know people are watching it and that's a huge relief, but we really want people to enjoy it. And we want new people to come and enjoy it." If the 9.3 million who tuned in per episode last season, coupled with the growing book sales (8.4 million copies sold in 2011 alone), is any indication, then it's safe to say this Game has officially permeated the zeitgeist.
Though that popularity has made the actors virtual rock stars to fanboys — and, in particular, to fangirls — the tight-knit cast is almost never in one place at the same time. Harington, who plays Ned Stark's illegitimate son, Jon Snow, will soon head to Iceland to film his scenes at the icy Wall. But before he goes, we joined the imp, the knight and the "bastard" for a rare get-together to talk about love, politics and who should win the war. (And lest you think they've become so famous they've forgotten where they came from, Harington had to whisper into his cell, "I'll call you back, Mum," before we got started.)
Q: Why do you think Game of Thrones is such a big hit?
Kit: The books are page-turners, and Dan and David have adapted them really well. Plus, it's so huge in scale that I don't think there's anything to compete with it size-wise on television at the moment.
Peter: I love that they kill the heroes, and that the villains survive. The narrative is very unexpected.
Q: What is at your characters' cores? What makes them tick?
Nikolaj: Jaime shows no fear. He knows that he's hated by many people, but he's not going to give them the satisfaction of not being that way. He's not going to apologize.
Peter: Tyrion's similar to Jaime: unapologetic. I am what I am. I'm going to make the joke before you get a chance to. I'm going to beat you at your own game.
Kit: Jon's very strong on standing up for people who he thinks are being mistreated. He's like his dad. He's noble.
Q: What's the coolest thing about your character in Season 2?
Nikolaj: For me, it's [what he does in] Episode 7. Jaime has a very cool way he relates to a family member.
Peter: You can't say! That's an amazing bit. Everything's cool about Tyrion. His clothes are a lot less muddy. I'm sort of running the country because Joffrey's crazy. It's been fun doing that. How it turns out, how he does as Hand of the King, remains to be seen.
Kit: Jon goes through such a change. He finally gets to go on that noble journey he's always wanted.
Q: The producers have said that "war and love go hand in hand," and that relationships factor greatly into this season. For instance, as a member of the Night's Watch, Jon Snow is sworn to celibacy, but he meets someone…
Kit: Finally! [Laughs] He's wound so tight!
Peter: Decaf. They don't have decaf at the Wall.
Kit: He meets a wildling girl. But Jon has told himself he's never going to sleep with a woman. He wants to stay pure until he dies. So he's in a conflict. This girl breaks through.
Peter: [For Tyrion] there's this prostitute, and what should be one thing becomes another. It starts to run deep.
Nikolaj: Jaime's a prisoner. He misses his sister, his love.
Q: It's a very sexy show. Are those scenes tough to film?
Nikolaj: I think you should ask Lena [laughs]. To be honest, I don't really mind it. It's awkward, but it's not that bad. There's something ridiculous about it.
Peter: It's the farthest thing from sex in the world. Sex scenes on camera are about as sexual as watching TV with your grandma. It's absurd.
Nikolaj: I mean, if you're full-frontal, that's horrible.
Q: So you won't be doing that, like Alfie Allen did last season?
Nikolaj: No. God, no.
Peter: You have a no-front-junk clause? [laughs] Not all the actors have that clause. They didn't read the fine print.
Kit: I'm a TV-sex virgin. I've never shot a sex scene.
Nikolaj: You'll find out when you go to Iceland.
Q: Do you two have any advice for Kit?
Peter: You're going to get really cold.
Nikolaj: And you're going to be really surprised.
Q: Do you feel pressure to look fit for these scenes? How do you stay in shape?
Nikolaj: I have a team of people [laughs]. My chef, my…
Peter: We drink Guinness. And smoke.
Kit: [Last year] I got a personal trainer, cut carbs, got a bit obsessed.
Nikolaj: Until you shot one shirtless scene, and be honest now, you said, "This is silly — let's have a pint!"
Kit: You're right. [Laughs]
This story was originally published March 27, 2012.
Beck came on board after she started receiving e-mails from friends advising her to check out the project. "It has such potential to show a real person with real struggles, and some real victories," explains Beck.
Bernier and company shot the pilot in six days last summer for "roughly the budget for Red Vines on some television sets," she says. Earlier this month, they put Myrna up online to gauge its popularity; in less than a week, it had more than 100,000 views.
"We had joked we should call it Cat Plays Piano In Pajamas instead, to get some views, but somehow we caught the attention of someone who passed it on to someone else and then we were off," Bernier says. She is now hoping that the online interest will translate into offers from networks to turn Myrna into a transgender series that avoids being just a "transgender series."
"Myrna is everybody and everybody is Myrna," she explains. "Hers is not a story for the LGBT community. It doesn't have a trans agenda. It has a human agenda. It's a story for people. Period."
READ MORE
Trans Stories Take the Television Spotlight in New Crop of Reality Shows, Pilots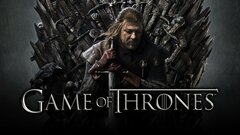 Powered by