What's Worth Watching: 'Nashville', 'The Big Bang Theory', 'What Would You Do?' and more for Thursday, December 15
Nashville (9/8c, CMT): Reborn after ABC's sudden cancellation, the country-music drama's fifth season arrives in better shape than ever—thanks to a tonal makeover by thirtysomething creators Marshall Herskovitz and Ed Zwick, which feels at once less annoyingly frantic and more thoughtfully emotional, even spiritual. This sneak preview of the first hour quickly reveals how Juliette (Hayden Panetierre) fared in her cliffhanging plane crash, while Rayna Jaymes (Connie Britton) has her own personal reckoning with life and career, as she works to keep the Highway 65 label afloat. Fans of the Rayna-Deacon (Charles Esten) love match are in luck, because the first hour favors romance over melodrama. And a spat between Rayna's daughters that in the old series would have played out tiresomely over several weeks is neatly resolved within the episode—which will conclude when the show officially premieres with a two-hour opener on Jan. 5.
The Big Bang Theory (8/7c, CBS): In a very funny milestone episode for TV's most popular sitcom, Bernadette (Melissa Rauch) goes into labor, triggering the usual sitcom panic around childbirth, but also some reflection on how far all of these characters have come over the years—well, maybe not so much for Raj (Kunal Nayyar) and Stuart (Kevin Sussman). By cosmic coincidence, Baby Wolowitz arrives on the same day as Amy's (Mayim Bialik) birthday, which puts a kink in her plans for an "annual birthday booty spectacular" with Sheldon (Jim Parsons).
What Would You Do? (10/9c, ABC): A special holiday edition of the hidden-camera docu-series reflects recent troubling headlines in a segment where two girls, one African-American and one white, have wildly different reactions to seeing a black Santa taking a break. Will anyone step in to say that when it comes to a figure like Santa Claus, we should all be color-blind? A repeat segment from 2013 shows a mall Santa getting tipsy—and really, this year, who could blame him?
Inside Thursday TV: ABC's charming The Great American Baking Show (9/8c) turns to tarts and pies—none in the face, please!—for the fourth week's challenges, including a technical recreation of judge Mary Berry's infamous Partridge in a Pear Tart. … On Bravo's more intense Top Chef (10/9c), the cheftestants endure a classic mise-en-place race in advance of an Elimination Challenge that involves a seven-course progressive meal. The featured ingredient for each dish: the underrated radish. … CBS's soon-to-depart medical drama Pure Genius (10/9c) offers up one of its most ambitious cases, a chain of international kidney donations involving eight simultaneous transplants and 16 surgeries.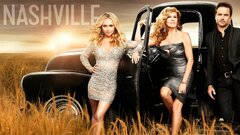 Powered by