Best Lines on TV This Week: 'Nothing Bad Ever Happens on Christmas Eve'
There was lots of quotable TV this week, from the midseason finale of This Is Us to some nervous introductions on Arrow. Enjoy our weekly round-up of our other quips, quotes and quick bits of dialogue from some of our favorite shows.
---
This Is Us
Beth: "The adult in you is probably all good, but the little boy in you is still hurt."
Randall: "So I got him a boat. You're welcome little boy."
—Beth (Susan Kelechi Watson) tries to reason with Randall (Sterling K. Brown) after he tells her he bought a boat from a work colleague.
"Nothing bad ever happens on Christmas Eve."
—Rebecca (Mandy Moore) to her daughter Kate as she is about to head into surgery.
"I can live without pizza and cookies and potato chips and whatever that brownie thing was that they were serving on the plane. The one thing I cannot live without is you. Six hours in a middle seat gives a guy plenty of time to prepare an entrance."
—Toby (Chris Sullivan) to Kate (Chrissy Metz) when he surprises her at her family's Christmas party.
"You trying to wax poetic on me? I'd rather you wax that mustache."
—Dr. K (Gerald McRaney) to Jack (Milo Ventimiglia) about the concern he is showing towards his declining health.
---
Once Upon A Time
"On this spot Snow White and Prince Charming heroically defeated the Evil Queen."
…and Regina's reaction? #OnceUponATime 😏 pic.twitter.com/nXm6WycfeV

— Once Upon A Time (@OnceABC) December 5, 2016

David: "How do you share a home with someone and not know their secrets?"
Hook: "Because we don't stand around and talk about what happens when a bloody genie appears, mate!"
—David (Josh Dallas) and Hook (Colin O'Donoghue) arguing about how to get Emma back from the world the Evil Queen's wish sent her to.
"What's the harm of letting a not-real me out of a not-real prison into a not-real world, hmm?"
—Rumplestiltskin (Robert Carlyle) pleading for his freedom in the wish world to Regina (Lana Parrilla).
---
Designated Survivor
"Tom Kirkman is our president because he wasn't at the State of the Union. Peter MacLeish is a hero because he lived through it. Certainly, survival shouldn't be the only qualification when it comes to leading our country, should it?"
—New House Speaker Kimble Hookstraten (Virginia Madsen) continues to spread doubt about Tom Kirkman's (Kiefer Sutherland) qualifications as President.
Hannah: "Chuck, I know you're taking a risk by being here, so if you needed to leave, I'd understand."
Chuck: "Hannah, when you come asking for help, it's never easy, and sometimes not even legal. [Sighs] But you're smart and dedicated and usually right, so tell me what I need to do."
—Hannah (Maggie Q) worries about involving Chuck (Jake Epstein) in her investigation of the Capitol bombing.
---
Arrow
Thea: "So, uh, you're his—his date?"
Susan: "Yeah, just—uh, just for this party, which by the way, is a definite improvement over the previous mayor's holiday bash. Nicely done."
Thea: "Thanks. It's really great to know that this administration can do, like, one thing right."
Oliver: "Be nice, Thea."
—Thea (Willa Holland) doesn't approve of Susan (Carly Pope), a journalist who criticizes Oliver's (Stephen Amell) administration.
Billy: "Are you really that nervous to finally introduce me to your friends?"
Felicity: "I just want them to love you as much as I llllike you. These are my friends! Guys, this is my Malone boyfriend. This is Billy Malone, my boy—boyfriend."
Curtis: "I'm Curtis, by the way, the guy awkwardly standing in front of you waiting to be introduced, and this is my husband Paul."
—"Felicity (Emily Bett Rickards) is nervous to introduce her boyfriend (Tyler Ritter) to Curtis (Echo Kellum) and her friends."
Felicity: "So you guys want to go on a double date sometime or—No. Cool."
—Felicity's (Emily Bett Rickards) nerves take hold when she introduces her boyfriend (Tyler Ritter) to Oliver (Stephen Amell) and his date, Susan (Carly Pope).
---
The Royals
Helena: "So, talk to me. How are you?"
Liam: "Fine. Busy. I have a Shakespeare birthday gala, a thing for the London Symphony and two separate benefits. One for flood victims and one for victims of a drought."
Eleanor: "Can't they just give the extra water from one to the other?"
—Liam (William Moseley) and Eleanor (Alexandra Park) update the Queen (Elizabeth Hurley) on their current charitable activities.
---
Brooklyn Nine Nine
Smooth one, CJ. 😂 #Brooklyn99 pic.twitter.com/zdSITFcOFN

— Brooklyn Nine-Nine (@Brooklyn99FOX) December 7, 2016

Jake: "Why are you helping this guy, sir? He's the opposite of everything you stand for. His favorite expression Is 'that's gonna leave a mark.' And he doesn't even use it right."
Captain Stentley: "Whoo, that soup is good. That's gonna leave a mark."
—Jake (Andy Samberg) begs Captain Holt (Andre Braugher) to help him undermine Captain Stentley (Ken Marino).
---
The Librarians
Jenkins: "Colonel, you really do believe that this is the best idea?"
Eve: "I have every faith in Ezekiel."
Jenkins: "… Said no one ever."
—Jenkins (John Larroquette) doesn't trust Ezekiel (John Kim) to watch the Loch Ness Monster's egg while he fixes the incubator.
---
New Girl
Schmidt: "So Mr. Jason doesn't respect me?"
Nick: "Oh, God, no. Hmm. I mean, Schmidt, I love you, but… but you're not a man of the people."
Schmidt: "Of course I'm not a man of the people… I'm above the people. I want the people to build things for me."
—Nick (Jake Johnson) helps Schmidt (Max Greenfield) talk to his contractor, who wants his house built quicker.
Nick: "I think you-you need to slouch a little bit, 'cause all these people have back pain."
Schmidt: "Look, I'm sorry that I have good posture. I'm not on my hands and knees all day slapping hot tar on a roof. I'm sitting in an ergonomic office chair like a frickin' gentleman."
—Schmidt (Max Greenfield) tries to act like Nick (Jake Johnson) in order to gain respect from his contractor.
---
Divorce
Dallas: "Do you realize that in less than five minutes, you have managed to mention your body fat percentage, vacationing on Mark Cuban's ranch, and your brand-new, limited-edition Porsche?"
Tony: "Okay, fine. Tell me something about you."
Dallas: "I think you're a pig."
Tony: "Still about me. Try again."
—Dallas (Talia Balsam) is not impressed with Tony's (Dean Winters) flirting skills.
---
Saturday Night Live
"I am so happy to be hosting SNL this time of year. It's so beautiful. If you've never been here in December, they have this huge tree outside and they surround it with literally hundreds of thousands of slow tourists. It's just… it's beautiful."
—Emma Stone discusses the wonderful and not so wonderful aspects of the holiday season at Rockefeller Center during her opening monologue.
---
Billy on the Street
Billy: "Where the f–k did all the gleeks go?"
Woman: "I don't know."
Billy: "Jesus."
—Billy Eichner doesn't get the answer he wants from an unsuspecting pedestrian.
"Here's his special power. He lures his enemies in with the promise of listening to whatever they want and then quietly lets them know he hasn't struck a deal with Radiohead."
—Billy describes the Spotify logo's superpower if it were to become a franchise.
"Forget about Black Panther, this is black peacock."
—Billy about Lupita Nyong'o being dressed up as the NBC peacock.
---
Agents of S.H.I.E.L.D.
"Okay. I mean forget about the fact that I was mildly attracted to her. That totally goes against the Sokovia Accords. Doesn't anyone remember Ultron?"
—Director Mace (Jason O'Mara) is shocked to find out that Aida (Mallory Jansen) is an artificially intelligent android.
---
American Housewife
"They used to tell me everything, but just when they started growing hair in weird places, they clammed up."
—Katie Otto (Katy Mixon) on how her kids don't share anything with her.
"So Oliver doesn't want me in his life. Does it hurt? Sure. But that's why I spent nine months creating a backup."
—Katie (Katy Mixon) on how her daughter Anna-Kat (Julia Butters) is the child who will always talk to her.
---
Bull
Bull: "Oh boy, what's that smell?"
Isabella: "Eucalyptus. Cable asked for some advice for her back pain, so I set up a few essential oil diffusers."
Bull: "On an unrelated matter, remind me to fire Cable later."
—Bull (Michael Weatherly) gets a little feisty when his ex-wife Isabella (Yara Martinez) becomes his client.
---
Chicago Fire
"Hey. You know how much I love you, right? You mean the world to me. And, I think it's important that no matter what anybody ever says, or what anyone else might call me, I will always…always be your dad."
—Casey (Jesse Spencer) sharing a touching moment with Louie.
---
Fresh off the Boat
Tamagotchi Gotcha! #FreshOffTheBoat pic.twitter.com/h7OHXbrFcI

— Fresh off the Boat (@FreshOffABC) December 7, 2016

Evan: "We should give our Tamagotchi a name that honors the American justice system."
Emery: "Are you thinking what I'm thinking?"
Evan & Emery: "Jerry Orbach!"
—Evan (Ian Chen) and Emery (Forrest Wheeler) deciding to name their Tamagotchi after the famed Law & Order actor after Jessica is called for jury duty.
---
The Middle
"We can't have our family traditions without you. When we sing Christmas carols, you're the one who tries to climb out the window and ditch us. When I bake gingerbread men, you're the one who bites all the heads off. So, what, are the Christmas villagers just not gonna hump each other this year?"
—Sue (Eden Sher) begging Axl (Charlie McDermott) to come home from college for Christmas so the family traditions can continue.
"I accidentally one time had a sip of hard lemonade and I twerked, so I understand the dangers of alcohol."
—Sue (Eden Sher) is no stranger to alcohol.
---
Scream Queens
Dr. Brock Holt: "My mother was the one who wanted me to become a doctor 'cause she really loved M*A*S*H."
Chanel: "Wait. What? Mash, like… Oh, like mash potatoes?"
Dr. Brock Holt: "No. Like, M*A*S*H the TV show. You know. Took place during the Korean War? But it was really about Vietnam?"
Chanel: (HUMMING) "Uh…"
Dr. Brock Holt: "Only the most popular television show in the history of TV?
Chanel: I think you mean Boy Meets World."
—Dr. Brock Holt (John Stamos) begins to realize that his large age gap with Chanel (Emma Roberts) may be a problem in their relationship.
---
Timeless
Lucy: "I mean, can you believe the… the way they are together?"
Wyatt: "Yeah, might be robbers and killers, but… you can't say they're not in love."
Lucy: "No, I mean just all the 'meant to be's,' 'only ones."'
Wyatt: "Yeah, what about 'em?"
Lucy: "There's a couple billion people in the world, and they're the only ones for each other? [chuckles] What are the odds?"
Wyatt: "Oh, what? You're all about fate and destiny, except when it comes to love?"
—Lucy (Abigail Spencer) and Wyatt (Matt Lanter) discuss the surprising love between Bonnie (Jacqueline Byers) and Clyde (Sam Strike).
---
Younger
Richard: "No, what doesn't make sense is a beautiful, talented woman hiding behind a big brick wall and never letting anyone in."
Diana: "It's not brick. I don't like brick."
—Diana (Miriam Shor) begins to let her not-brick wall down around Richard (Mather Zickel).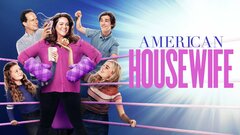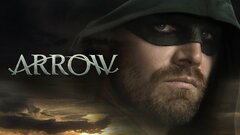 Arrow
where to stream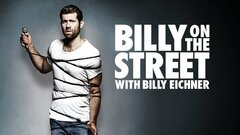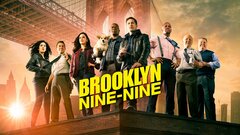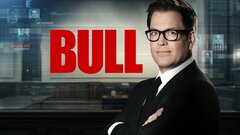 Bull
where to stream