Casey Returns to 'Fire' and More Finales, Martha Stewart's 'Tag Sale' and 'Rescue Dog Show' on ABC, Foodie Fun with Phil and 'MasterChef'
Chicago Fire
Welcome back Matt Casey (Jesse Spencer), who returns to Fire for the Season 10 finale to play best man at his pal and former colleague Kelly Severide's (Taylor Kinney) wedding to Stella Kidd (Miranda Rae Mayo). His date, as you'd expect, will be his long-distance paramedic paramour Sylvie Brett (Kara Killmer). This being Chicago Fire, don't be surprised if there are a few four-alarm twists along the road to the altar. Also on a night of Chicago finales: Chicago Med (8/7) wraps its seventh season with Crockett (Dominic Rains) facing a tough decision when colleague/sometime lover Pamela Blake (Sarah Rafferty) undergoes potentially life-threatening surgery, and Chicago P.D. (10/9c) signs off on its ninth year with the squad scrambling to finally take down notorious drug kingpin Escano (José Zúñiga).
Survivor
It comes down to this—that's the episode title as the 42nd season of the reality-competition pioneer narrows the field from five to three in an epic finale, followed in the third hour by a cast reunion where all the highs and lows of a breakneck 26-day ordeal will be rehashed. Before the votes can be cast to reward the sole survivor a cool $1 million, a nail-biter of an immunity challenge comes down to a single puzzle piece.
The Great American Tag Sale with Martha Stewart
If you're looking for bargains, you might want to skip the tag sale being organized by the lifestyle queen, who's decluttering some of her vast collection of art, knickknacks, housewares and furniture. Martha Stewart shares anecdotes about the precious doodads—including a Louis Vuitton trunk and jadeite glassware—as she organizes a two-day charity tag sale at her Bedford, N.Y., farm. Martha being Martha, she also offers tips on how to pull off a successful tag sale of your own, while working with party planners on events including an exclusive cocktail party for neighbors and celebs to preview the sale.
American Rescue Dog Show
Holey Moley hosts Rob Riggle and Joe Tessitore preside over a heartwarming canine competition in which rescued dogs from all over the country help remind us why their owners are the lucky ones. The mutts compete in seven categories, including Best in Snoring, Best in Underbite and Best in Belly Rubs, with celebrity guest judges doing the scoring. Winners of each category win $10,000 for their local animal welfare organization, and then compete for a Best in Rescue prize securing another $100,000 donation.
Somebody Feed Phil
TV producer (Everybody Loves Raymond) and food enthusiast Phil Rosenthal continues his global journey to whet his appetite with exotic yummies in a fifth season of his Emmy-nominated culinary travelogue. Destinations on this leg include Oaxaca, Helsinki, Madrid and Portlands in Maine and Oregon.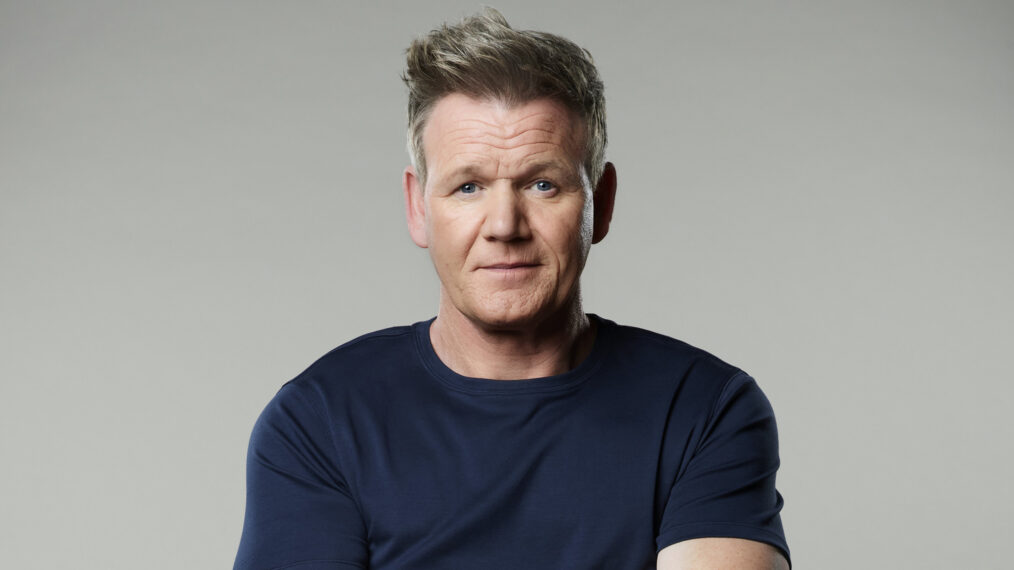 MasterChef
The food competition's 12th season brings back all-stars from past years—including two MasterChef Junior contestants who've grown up—in what host/judge Gordon Ramsay describes as "a season of redemption." A roster of 40 MasterChef castoffs shows if they've learned from their past mishaps as they get their second shot—but only if they survive the first round, a cook-off that will reduce the field from 40 to 20 who'll don the white apron.
Inside Wednesday TV:
The Flash (8/7c, The CW): Calling Benjamin Button: When the Flash (Grant Gustin) is blasted with a shockwave, his body begins to age prematurely.
Ice Age Footprints (9/8c, PBS, check local listings at pbs.org): A new edition of Nova tracks the work of archaeologists and scientists as they study ancient footprints in New Mexico's White Sands National Park. Among the prints of giant mammoths, sloths, dire wolves and camels are rare footprints from humans that suggest our species may have been around in North America longer than originally thought.
Oussekine (streaming on Hulu): A four-part French docudrama dramatizes the fallout from the 1986 police murder of 22-year-old student Malik Oussekine, which created a public backlash against police brutality and a wake-up call about the prejudices faced by Algerians living in France.
The Circle (streaming on Netflix): The catfishing "social experiment" competition ends its fourth season with someone reaping the $100,000 prize.