Watch! Russell Tovey Previews 'Quantico', 'The Pass' and Remembers 'Looking' on Facebook Live Chat
The TV Guide Magazine offices in New York City were abuzz on Friday when Quantico star Russell Tovey stopped by to talk about the ABC drama's second season, the complexities of his character, Harry Doyle, and some of his projects including the upcoming film The Fall, as well as remembering the gone-but-not-forgotten HBO series Looking.
The English actor, who is known for stage roles like The History Boys and A View From The Bridge as well as series like Doctor Who and the BBC's Being Human, said there are some new challenges in working on Quantico. "I think technically doing so many episodes of [a TV series] is something I haven't done before so I've been challenged on that side," Tovey says. "Creatively, [Harry is] such a complex character and mysterious and it's the first time I've worked on a show where you really don't know what's happening in the next episode." Would the actor like to know exactly where things are going with Harry? Of course!
RELATED: Facebook Live with Ryan Phillippe talking his new series, Shooter.
In terms of Harry's sexuality, which was a mystery when he first appeared in Quantico's Season 2 premiere, Tovey confirmed what we all suspected. "In the beginning, he was definitely very ambiguous, he would use sex for information and you [wondered] what was his orientation but as it goes on, Harry is definitely gay."
Check out the rest of the chat with Tovey, who brought his beloved French bulldog Rocky along for the pooch's first Facebook Live.
And check out fun questions we threw at Russell ("Boxers or Briefs?")
Quantico returns January 23 on its new night, Mondays, 10/9c, ABC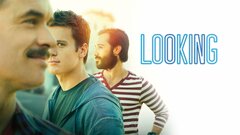 Looking
where to stream
Powered by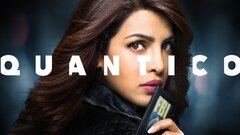 Powered by