What's Worth Watching: 'Drunk History', 'Good Behavior', 'This is Us', 'The Middle' and more for Tuesday, November 29
Drunk History (10:30/9:30c, Comedy Central): History has its eyes and ears on Hamilton creator Lin-Manuel Miranda, who admits, "I'm giggly and there's gaps in my memory" as he imbibes heavily while narrating a cracked version of Alexander Hamilton's newly celebrated life. In costumed pantomime reenactments with a striking gender reversal, Alia Shawkat is the cocky Hamilton to Aubrey Plaza's resentful Aaron Burr—with a nice cameo by Bokeem Woodbine as George Washington to remind us of the musical's multicultural vibe. The best moment might be when Questlove calls Miranda on his cell phone, and is delighted to learn he's disrupting this slurry rap session.
This Is Us (9/8c, NBC): Will Randall (Sterling K. Brown) ever forgive his adoptive mother Rebecca (Mandy Moore) for what he sees as a lifelong betrayal? That's the question looming over this typically moving episode, as he heads off for a weekend retreat to the family cabin with siblings Kevin (Justin Hartley) and Kate (Chrissie Metz), who are dealing with their own issues. What Randall could really use is some wise counsel from his late father Jack (Milo Ventimiglia), and thanks to a conveniently placed hallucinogen, he gets his chance—while we get more insight into Rebecca's wrenching decision to shield her beloved son from his birth father, William (Ron Cephas Jones).
Good Behavior (9/8c, TNT): "Broken people can't be trusted." That's what young Jacob (Nyles Julian Steele) has been brought up to believe about his absentee mother Letty (Michelle Dockery), who'd do anything to get him back, or even just spend time with him. In this episode, the damaged Letty finds a way back into his life, albeit temporarily, while staying with a childhood friend for their high-school reunion. If you expect things to go smoothly, you haven't been watching.
Inside Tuesday TV: Gather your misfit toys to curl up to this year's broadcast of the 1964 stop-motion animated classic Rudolph the Red-Nosed Reindeer (8/7c, CBS). … Another mother is hoping for forgiveness from her son (see the above This Is Us item) on ABC's The Middle (8/7c), as Frankie (Patricia Heaton) desperately tries to get back on Axl's (Charlie McDermott) good side after he overheard her trash-talking his new girlfriend. … The superhero crossover continues on The CW's The Flash (8/7c), as Barry (Grant Gustin) enlists the Green Arrow (Stephen Amell) and the Legends of Tomorrow to join Supergirl Kara (Melissa Beonist) in their fight against the Dominators. … Leah Remini takes on Scientology, sharing hers and other former members' stories about escaping the church's hold, in A&E's eight-part docu-series Leah Remini: Scientology and the Aftermath (10/9c).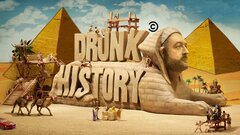 Powered by