'The Resident' Sneak Peek: Billie Worries About Trevor (VIDEO)
The last time we saw Dr. Billie Sutton (Jessica Lucas) and her son, Trevor (Miles Fowler), onscreen together was after he revealed he's the proof the Medical Board needed to prove Dr. Robert Porter (Scott Cohen) raped her when she was 13. And in the March 29 episode of The Resident, we'll see them reunite.
TV Insider has an exclusive sneak peek at Trevor returning his mother's calls. "I'm so glad you finally called," Billie says. "Are you OK?" He is, he confirms, explaining, "I'm sorry I took so long to get back to you. I'm just dealing with a lot of stuff." She can understand, given what he learned, but he interrupts her before she can say too much about that.
"There's some stuff I want to tell you in person," He says. She agrees, adding, "Just know I've been worried about you. All of us here have. And I'm not sure if you're aware of this, but you're in danger of losing your residency." Watch the clip above to see the rest of their call and where Trevor is now.
See Also
Plus, which couple has us worried?
"There is a little bit more with Trevor where you do get to see a little bit of a softer side. There's a really beautiful scene between the two of them in Episode 16," Lucas previously told TV Insider. "[That maternal side] took her by surprise as well. I don't think that she's ever had those sorts of feelings towards anyone in her entire life, and it took her quite by surprise when she feels so protective of him in Episode [515]."
Also in "6 Volts," Dr. Conrad Hawkins (Matt Czuchry) and Dr. AJ Austin (Malcolm-Jamal Warner) help an old friend whose heart problems reveal a bigger issue than they anticipated. Meanwhile, Dr. Devon Pravesh (Manish Dayal) treats a suicidal woman whom he thinks might be a good candidate for Deep Brain Stimulation, and Dr. Randolph Bell (Bruce Greenwood) confronts the Medical Board about the cases he's been investigating.
The Resident, Tuesdays, 8/7c, Fox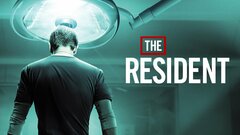 Powered by