Michael Che Insists He Was Just Joking About Leaving 'Weekend Update'
Saturday Night Live star and co-head writer Michael Che has confirmed he was just joking about leaving "Weekend Update," which he has co-anchored with Colin Jost since 2014.
According to the Star Tribune, Che said he was leaving the long-running show during a pop-up comedy gig at a Minneapolis hair salon on Friday. "This is my last year," he told the audience. "You know my tie is a clip-on, right? What man wears a clip-on tie to work for eight years — that's embarrassing."
It was initially taken by some reporters at face value, despite being part of a comedy show. Che would take to social media on Sunday to clear up any confusion, posting on Instagram, "I'm not leaving SNL. I said it at a comedy show and some dork transcribed it and wrote an article."
View this post on Instagram
"To comedy fans; please stop telling reporters everything you hear at a comedy show. youre spoiling the trick," he captioned his post, adding, "Also, I don't prefer jerking off to sex. And I'm not actually buying a urinal for my house. Those were just jokes as well."
Che first joined Saturday Night Live as a writer in 2013 before taking over Cecily Strong's position as "Update" co-anchor for the 40th season. He became the first African-American host of "Update" and was promoted to a main cast member during his third season. In December 2017, he was named co-head writer of SNL, making him the first Black co-head writer in the show's history.
See Also
Tina Fey, Steve Martin, Paul Rudd, Conan O'Brien, and more celebrated the comedian's entrance into the coveted club.
Outside of his work on SNL, Che appeared in the movie Top Five, starring as one of Chris Rock's character's friends, and recorded a Netflix comedy special called Michael Che: Shame the Devil. He currently writes, produces, and stars in the HBO Max sketch comedy series That Damn Michael Che, which was renewed for a second season last July.
Saturday Night Live, Season 47, Saturdays, 11:30/10:30c, NBC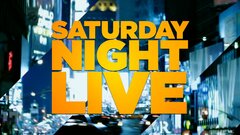 Powered by