'SNL': Watch John Mulaney's Star-Studded Welcome to the Five-Timers Club (VIDEO)
John Mulaney is officially part of Saturday Night Live's most coveted ranks: the Five-Timers Club.
A former writer for the sketch comedy series, Mulaney's best known for his stand-up routines and bringing laughs to viewers with shows like Big Mouth, but his February 26, 2022, hosting gig on SNL was certainly noteworthy. As with most five-time hosts, Mulaney was part of the traditional Five-Timers Club sketch that's always a star-studded occasion.
The segment is always set in the Fiver-Timers' country-club-like room, as existing members welcome the newest recruit. This particular event kicked off with three members, Steve Martin, Candice Bergen, and the most recent inductee, Paul Rudd, who was also being celebrated after his Five-Timers Club entrance in December wasn't part of his episode.
Once Mulaney finally joins them, they make some small talk and it isn't long before more stars show up. When Rudd begins complaining that he didn't get this kind of treatment during his last episode, Mulaney reads some stage directions making way for the entrances of Tina Fey and ultimately Elliott Gould.
But that's not all as the group deliberates the Five-Timers Club, and non-member Conan O'Brien steps into the room, earning sizeable applause. As a former SNL writer himself, O'Brien relates to Melaney who is just happy to be a part of the group in this must-see segment.
Catch the full sketch, below, and stay tuned to see who will become the next Five-Timers Club inductee following Mulaney.
Saturday Night Live, Season 47, Saturdays, 11:30/10:30c, NBC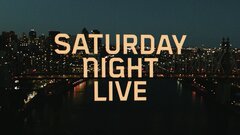 Powered by