Does Derek Hough Ever See Himself 'Dancing With the Stars' as a Pro Again?
This Sunday, March 20, Derek Hough returns to partnering with celebrities and teaching them routines for ABC's Step Into… The Movies with Derek and Julianne Hough. The Oscars special was a throwback to his years as a pro on Dancing With the Stars, which he did for 17 seasons, starting in 2007, winning six Mirror Ball trophies. And while he now contributes to the show as a judge, Hough does pine a bit for those days of being partnered with a dance novice celeb.
"My favorite part of that whole process is seeing that 'a-ha' moment in their eyes when they say, 'I can do this!'" he gushes. "[Doing Step Into…] gave me that feeling again where I was showing somebody something and they felt, 'We did it.'"
Naturally, that begs the question — does Hough ever see himself taking a break from the judges' table and returning to the reality show as a pro?
"I don't know," he muses. "I like having the best of both worlds where I get to be a part of the show as a judge and do performances but also have time that allows me the freedom to do other projects."
Hough will continue to get his fix as a performer when he returns to his Las Vegas show Derek Hough No Limit at the Venetian which runs from May 18 to September 22 this year. "It's a great show," he says. "I did it last year for six weeks and it wasn't enough!"
Step Into…The Movies With Derek and Julianne Hough, Sunday, March 20, 10/9c, ABC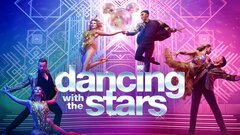 Powered by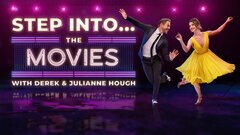 Powered by