CNN+ Announces March 29 Launch Date
WarnerMedia has officially revealed the launch date of the upcoming CNN+ streamer, with the news subscription service set to land on March 29.
The news was first reported by Variety, with CNN's chief digital officer Andrew Morse stating, "March 29 will be an important day in the history of CNN and CNN Plus will be a critical part of our future." As previously announced, subscriptions will cost $5.99 per month, or $59.99 per year, though people signing up in the first four weeks will be able to get it for $2.99 a month, so long as their accounts remain active.
CNN is scheduled to present a panel at this weekend's South By South West Festival, where executives and anchors will provide more details on the upcoming streaming service. The CNN personnel expected to be in attendance include political correspondent Kasie Hunt, former basketball pro Rex Chapman, food influencer Alison Roman, and journalist Audie Cornish, all of whom will host new CNN+ programs.
In addition to those mentioned above, the streamer will also feature new shows from CNN mainstays like Anderson Cooper, Brian Stelter, Poppy Harlow, Jake Tapper, and Kate Bolduan. Business professor Scott Galloway and actor Eva Longoria are also involved, hosting a limited series about Mexican cuisine.
The CNN+ venture was first announced back in July, with the news network aiming to reach new viewers. In addition to daily news coverage, the streamer will air documentaries, interactive features, and a schedule of live weekday programs. According to Variety, the company has hired correspondents and producers and tested various programming concepts and pilots for many new shows.
See Also
Early subscribers will be able to lock in cheaper rate.
"We have a really compelling content offering with CNN's world class journalists and are confident in the product offered at this compelling price," said Alex MacCallum, head of product for CNN Worldwide and general manager for CNN Plus, in a statement (via Variety).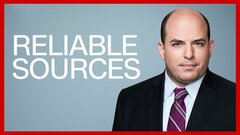 Powered by