'NCIS': Vance Wrestles With the Job When His Daughter Works With the Team (RECAP)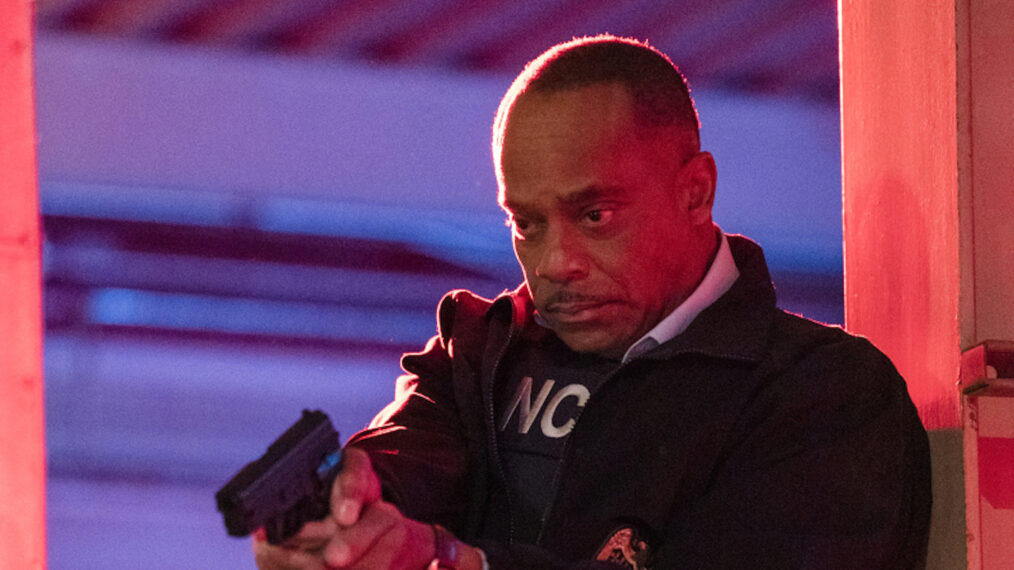 First Steps
Season 19 • Episode 14
[Warning: The below contains MAJOR spoilers for NCIS Season 19 Episode 14 "First Steps."]
Leon Vance (Rocky Carroll) is both father and NCIS director to Kayla (Naomi Grace) in the latest episode, and considering how very wrong the case goes, it's understandable why he has trouble maintaining a grip on both.
With Kayla beginning her field training, Vance assigns Special Agent Nick Torres (Wilmer Valderrama) as her field training agent. ("It's like bring your daughter to Torres season," Nick comments, after watching Victoria Palmer in the previous episode.) The case should be easy: a reservist Navy surgeon had a heart attack mid-operation, something they usually don't investigate. "My daughter, she's smart, she's resourceful and she wants to prove herself here," Vance says. "But she can also be impulsive. You and I are both well aware of the dangers that NCIS agents face here daily."
Timothy McGee (Sean Murray) and Jessica Knight (Katrina Law) tell Kayla to expect a "toolbox case," one that's basic — and probably doesn't involve zebras, a winery, and PCP, as Alden Parker's (Gary Cole) did (the full story of which we shall never hear). Of course, they're wrong about it being easy.
Send Your Daughter to a Crime Scene Day
As Kayla determines at the crime scene, it's highly contaminated, meaning they have to collect everything, and someone performed CPR. Dr. Jimmy Palmer (Brian Dietzen) notes signs he was poisoned. "Murder, great," Kayla exclaims, glad it's not a boring case.
Their first possible suspect is a Smitty Hastings (Jamie Harris), who left multiple threatening voicemails. Torres tries to leave Kayla in the car; she follows him and Knight into a bar to question him. But as Smitty points out, "If I killed him, I wouldn't get my money back." And he has an alibi.
For her actions, Vance essentially "grounds" Kayla, at least as she sees it, by ordering her to assist forensic scientist Kasie Hines (Diona Reasonover) in her lab. He says she endangered herself and the others with her recklessness, but she thinks this is about him never wanting her to be an agent. She wants to prove she can do the job, and he tells her she'll get her chance. But "will I, dad, or is it director?" she asks. Ouch. Kayla really needs to take Knight's advice, as someone who is also a legacy: "Patience, young padawan."
With Kayla working with Kasie, the two do find the cause of death: a transdermal patch (with a poison from a frog native to Colombia on it). It had to be applied within two hours of Masuda's death, meaning someone who was in the surgery with him.
Vance, Father or NCIS Director?
Though it looks like a resident could have been responsible — she and Masuda broke up recently — she instead points them down a new path: The patient changed his mind about the surgery, which only would give him another month to live, and insisted it be on that day. Masuda spoke with him before the operation, too.
Torres then stops in to speak with Vance and reminds him that the job puts NCIS agents in danger. He, too, would've disobeyed an order to stay in the car like Kayla did. It's not so much a question of whether Kayla's ready, but if Vance wants her to be. And so when the agents go to question the patient, Kayla has the all-clear to join them.
But when they get to the hospital, there's a code blue to the patient's room, and a guy in scrubs runs when he sees them. They chase the suspect into the parking lot, where he grabs Kayla and pulls her into a van. They can't stop them from driving off.
Vance, Father and NCIS Director
Thanks to Kayla pulling her kidnapper's badge off, they have his photo and are able to ID him as Pedro, a lieutenant for a cartel from South America. Their weapon of choice is the same poison used to kill the surgeon, who was supposed to visit the cartel's head in prison the following week, to offer a second opinion on a surgical procedure.
Meanwhile, Kayla claims not to know anything when Pedro and another man, Isaac, question her. She doesn't even give them her real name. Isaac stops Pedro from shooting her, suggesting she has to have heard something.
Meanwhile, Vance is both father and NCIS director (but more the former) when they bring in the surgeon who offered the first opinion to the cartel head for questioning. Masuda hadn't thought the operation was necessary, so Dr. Roth (Jason Kravits) better start talking. "They got my daughter, I don't give a damn about your patient confidentiality!" Vance yells at him. "She's my baby. I am supposed to keep her safe." As it turns out, the cartel blackmailed Roth for his cocaine habit to get him to agree to a surgery for its leader, so they could break him out of the hospital. Roth then told the cartel that Masuda would veto the surgery, and so they killed him. But Roth claims to not have any idea how to contact Pedro.
That's bad news, since Pedro has not only learned that the surgery has been called off, but also who Kayla really is. And so he calls Vance and offers a prisoner exchange: his boss for her. Parker's ready to try to make that happen, but Vance knows they can't trust Pedro to hold up his end of the bargain. They have to find Kayla another way. Fortunately, they do, by digging into the cartel and analyzing trace amounts of rare metals found on Pedro's hospital badge.
Once they have a location, Vance insists on going with the team, recalling when Kayla started walking. She "had just turned 1. I came home from work, and there she was, my little girl. She took one step toward me, and then another, and I caught her on the last one just before she could fall," he says. "And I promised myself then that I would never let her fall. This is my daughter. This is my little girl. So you can think twice if you're going to ask me to sit this one out."
Parker pretends to have a delivery potentially for the wrong address, with McGee and Knight in the back of the truck to take two of Pedro's men off the board. Then, when the team surrounds Kayla and her kidnappers, Pedro makes a move toward her and is shot. Isaac takes her hostage, but it's Kayla who talks him down, reminding him of his daughter he'd mentioned earlier. He surrenders.
Where does this leave Kayla at NCIS? Vance admits she was right and he hadn't wanted her to follow in his footsteps, but since he knows she won't change her mind, he's assigned her to another field office. "You're on your way to becoming an excellent NCIS agent, Kayla. Can't do that with me looking over your shoulder," he explains.
But something tells us he might be making more calls than usual to that field office…
NCIS, Mondays. 9/8c, CBS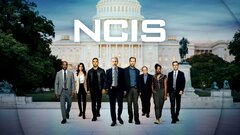 NCIS
where to stream
Powered by