'Beyond the Edge' Sees Celeb Competitors 'Pushed to Their Breaking Point'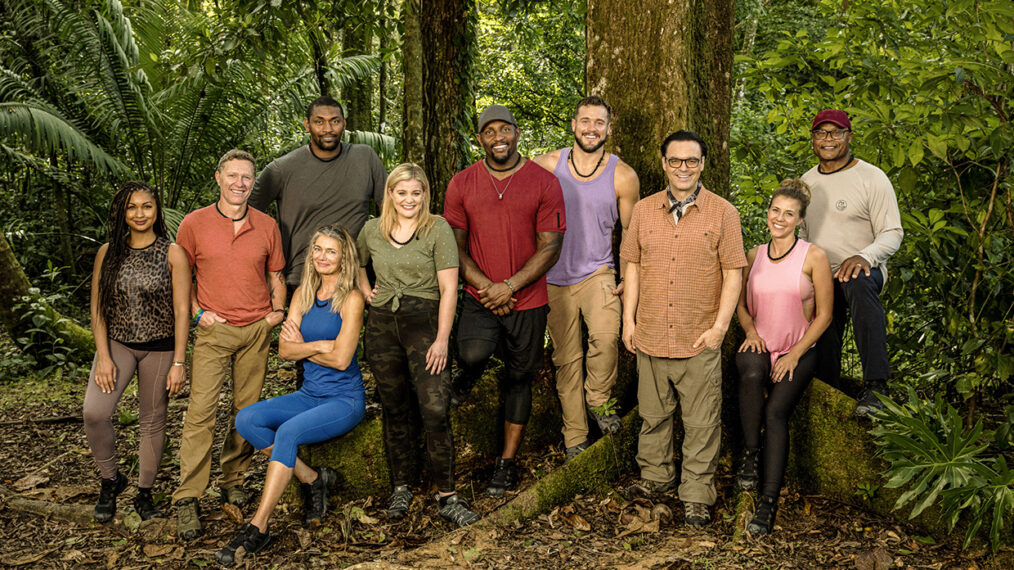 Climbing through bat caves. Braving 95-degree heat and jungle humidity. Sheltering in crocodile territory. CBS's new celebrity competition Beyond the Edge sure isn't Lifestyles of the Rich and Famous.
The nine participants — country singers Lauren Alaina and Craig Morgan, model Paulina Porizkova, sports legends Ray Lewis and Mike Singletary from the NFL and Metta World Peace from the NBA, actress Jodie Sweetin (Full House) and reality TV stars Colton Underwood (The Bachelor) and Eboni K. Williams (The Real Housewives of New York City) — hit Panama for a grueling endurance challenge. It's all for charity, but that doesn't mean any part of the experience is easy. "I don't think you've ever seen celebrities in a limelight like this before," says executive producer Greg Goldman.
The stars got "a very basic beginning of a structure," he says, that they then had to turn into shelter for their two-week sojourn. "The very first night they spent in the jungle, it poured. There were several members of our cast who did not sleep," Goldman says. "You see the celebrities become incredibly vulnerable because they're pushed to their breaking point."
Still, they rallied for tough challenges in which they had to run, climb, rappel and use their brains to win prize money for their chosen causes. Along the way, the cast suffered ripped tendons, ear infections, and even tooth abscesses in pursuit of victory. But they have an out: Contestants could ring a bell at any time to withdraw from the competition. Did any do it?
"I was very surprised at who left first, let me just say that," Goldman hints.
By the end, two go head-to-head to cash in big for their charity. But the real prize may be what they learned about themselves. Despite previous near-death experiences in the water, for example, Lewis found he could push through his fears.
"Every celebrity went on a journey," says Goldman. "It's easy to be nice when things are going your way, but who are you when you're exhausted, starving, and in pain? That's when your true colors come out."
Beyond the Edge, Series Premiere Wednesday, March 16, 9/8c, CBS