'Grey's Anatomy' Season 18 Episode 9: A Doc Scrubs Out for Good (RECAP)
One character apparently left Grey Sloan for good in Grey's Anatomy Season 18, Episode 9, February 24's midseason premiere, "No Time to Die." But it might not be the doc you think it is! Welcome back to the drama, Grey's fans…
[Warning: The below contains MAJOR spoilers for Grey's Anatomy Season 18, Episode 9, "No Time to Die."]
As the Grey's half of tonight's crossover events starts, Owen (Kevin McKidd) is at the hospital, thanks to the heroics Station 19's Trauma One. But he's not in good shape.
In case you missed the winter finale, Owen was in a crashed SUV as it tumbled down a cliff. Cormac (Richard Flood) and Teddy (Kim Raver), two of the SUV's other passengers, made it to safety. But before Cormac fled the vehicle, Owen confessed to him that he had given life-ending drugs to some of the veterans who had been exposed to the burn pits, hoping to let them die with dignity.
OK, back to the action. In this episode, the docs gauge Owen's condition: He has an L1 burst fracture, an open femoral fracture, a tibial plateau fracture, a splenic lac, and retropulsion into the spinal canal.
But he's still conscious, meaning he can have meaningful conversations with Teddy and Cormac, separately. And Cormac, for his part, urges Owen to tell Bailey (Chandra Wilson) what he did for the burn-pit veterans. Cormac doesn't want to be an accessory to a crime, especially with his kids depending on him. Owen wants Cormac to forget what he told him, but Cormac can't do that. In fact, Cormac is even threatening to tell Bailey himself.
Owen goes into surgery, with Amelia (Caterina Scorsone), Link (Chris Carmack), and Nico (Alex Landi) operating on him. But as the operation gets underway, Link sees Kai, Amelia's colleague-turned-kissing partner, in the gallery. And in a fit of jealousy, he yells for the gallery to be cleared.
Aside from that blip, the surgery goes well, and Amelia—realizing Link must have seen her and Kai kissing—has a chance afterward to chew Link out for bringing his personal feelings into the OR.
Speaking of chewing-outs, Meredith (Ellen Pompeo) tells David (Peter Gallagher), her boss and bankroller and test subject, that he was wrong to not disclose the bowel perforation that ultimately took him out of the running for the experimental Parkinson's treatment.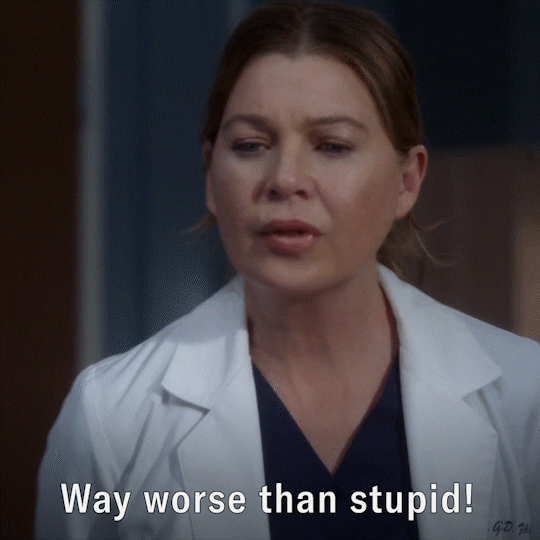 Later, Amelia meets Kai at the bar, where they share fries in lieu of drinks, since Amelia is sober. Amelia confesses that one man who was in the OR is the father of her baby and the man on the table is her ex-husband. "My life is messy," she confesses. "And I'd totally understand if you didn't want anything to do with that mess." (But Kai isn't fazed. "Tell me," they say. "Is your type always hot, square-jawed men?")
Meanwhile, Link goes to Jo's (Camilla Luddington) for a consolation drink, bemoaning his renewed heartbreak over Amelia. Jo, however, tells him that he can allow himself to stop suffering. "There are other women who would love to love you, Link," she adds.
And sure enough, they start kissing. And undressing.
Anyway, Owen, Teddy, and Cormac got into that near-fatal car accident in the winter finale as they were bringing a donor heart back to Grey Sloan. And the good news is that the donor heart is a little banged up after the accident but still viable, and Maggie (Kelly McCreary) and Winston (Anthony Hill) successfully put in it Farouk's body.
Farouk's mom (and Owen's sister), Megan (Abigail Spencer), waits for news in the hospital chapel. She doesn't even pray, as she tells Cormac when he finds her there, but she's praying now because no one is telling her anything. Cormac gives her the update: Not only is her son in the middle of a heart transplant, but her brother is also in surgery after a car accident. "When it rains, it pours," she says.
Luckily, like Owen, Farouk pulls through. As Winston tells a relieved Megan, Farouk's new heart is beating—and beating well. She is incredulous, so Winston tells her to "take in the miracle." (Maggie is surprised to hear him say that. She didn't really take him for the "miracle taking" type.)
Elsewhere in the hospital, Levi (Jake Borelli) is still in shock about losing the patient he lost in the last episode. (Remember: In the winter finale, he didn't wait for an attending to help with an ileostomy, and his patient bled out.) In the scrub room of the OR, Levi scrubs his hands until they're bloody, despite Richard (James Pickens Jr.), Bailey, and Jo telling him to stop. Eventually, it takes the new resident, Jordan (Greg Tarzan Davis), tackling Levi to the floor for him to stop. Jo helps bandage Levi's hands, and Bailey tells him to feel his feelings and then turn in a report about the debacle. And at the end of the day, Nico finds Levi sitting on the ground outside the ambulance bay, and they sit in silence together.
It gets worse for Bailey: Richard throws a tantrum when she tells him she wants to suspend the Webber Method indefinitely. And then comes the news from Cormac…
Cormac finds Bailey in her office at the end of the day, and before he has a chance to talk (and maybe tell her about what Owen did), she starts singing Owen's praises, saying she's so relieved he's on the road to recovery, since he's a good man and a great surgeon.
So Cormac, seemingly making an on-the-spot decision, gives her his notice, effective immediately. He says his kids aren't adjusting to life in America, and he needs to move with his family back to Ireland at once. But it seems he's just removing himself from the equation so that he doesn't have to bear Owen's secret, tattle on Owen, or lose his medical license over Owen's misdeed. (Is Richard Flood really leaving Grey's, though? Deadline has the spoiler-y answer.)
And Nick (Scott Speedman), sensing that Mer is having a bad day, flies to Seattle to take her out to dinner. She tells him that one of her friends got into a car accident, another one quit, and a resident of hers flamed out. So resorts to plan B, taking her back to his hotel for room service. She beams at him, grateful for a low-key evening in.
See Also
From romance hurdles to next steps, these couples are standing out.
And finally, at the end of the episode, Owen wakes up to find Teddy by his bedside. Teddy tells him about Cormac quitting, and she knows something's up. "What happened in that car, Owen?" she says. "What are you not telling me?"
Seems like Owen's out of the woods medically but not legally. See you next week, Grey's fans!
Grey's Anatomy, Thursdays, 9/8c, ABC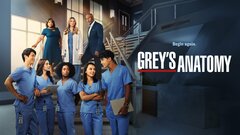 Powered by