Who From Clayton's 'Bachelor' Season Should Be the Next 'Bachelorette'? (POLL)
As Clayton Echard's globetrotting season of The Bachelor nears its end, our focus has switched to who the newest Bachelorette star will be. If ABC continues its recent pattern of pulling contestants from the most recent seasons, one of Clayton's memorable women might get the job.
As Clayton heads into Hometowns with his final four, we're bracing for the inevitable heartbreak. Who knows who will go or stay, but their departures from the show could perfectly set them up to find love again on The Bachelorette. Along with the final quartet, several other Season 26 contestants made memorable enough impressions to justify their return to Bachelor Nation in a leading role.
Which of Clayton's Bachelor contestants do you want to see lead The Bachelorette Season 19? Check out our picks and vote for your favorite in the poll below!
Susie
Susie has been one of Clayton's front-runners from the start, having received the first 1-on-1 date of the season in Episode 2. Like many of her fellow contestants, she has stayed out of the drama and supported others in times of trouble. She snuck Clayton away for a late-night clocktower date in Episode 6, confessing to the Bachelor that she is falling in love with him, and got treated to one of this season's best dates the next week as Clayton took her on a high-end shopping spree in Austria. However, all good things must come to an end, so if things go south during Hometowns, we would love to see Susie take on the Bachelorette mantle.
Serene
Like Susie, Serene is another contestant that has been treated to two 1-on-1 dates so far, her most recent earning her a spot in Clayton's final four. She has continued to be one of the most honest and vulnerable people in the house, having discussed the losses she's been through on her first date with Clayton. Following in suit with Susie, she was the second lady to drop the "L-word," saying so after her magical Austrian city tour with her leading man in Episode 7. While the pair haven't hit any rough patches yet, they could throughout the remainder of the season. If so, Serene would make for a great Bachelorette star.
Rachel
Rachel's fate was up in the air after Clayton didn't hand out a group date rose in Episode 7, but she made it through and will get to take Clayton home to meet her family. The pair's physical chemistry has been clear from the start and made it this far by staying out of the drama and focusing on her connection with Clayton. That's not to say that she hasn't stood up for anyone in the house. After all, pretty much everyone had something to say when it came to Shanae's antics. Rachel's top spot has pretty much been set in stone… until now. Bachelor Nation fans know that everyone changes with Hometowns and Fantasy Suites, so Rachel and Clayton's love story could come to an end. But, perhaps Rachel could become another of the franchise's pilot leads on The Bachelorette (shoutout to Pilot Pete)!
Gabby
Fans love Gabby almost as much as Clayton loves her, though he hasn't said those words just yet. Her goofy and relatable personality has elevated her to become a fan-favorite in the house, especially after downing bottles of champagne following Shane's elimination. However, some promos have left fans scratching their heads about her future with the Bachelor star, as Clayton appears to storm out after a date with her. While we will have to wait and see what happens, Bachelor Nation would love to see Gabby return in some way, whether that be as the Bachelorette or on Bachelor in Paradise.
Teddi
Poor Teddi fell short of Clayton's final four contestants. Her elimination came as a shock, especially since she received the First Impression Rose back in the season premiere. She didn't get as much screen time as some of the other ladies on this list, but that could be attributed to not inserting herself into other people's drama (honestly, good for her). Unlike other contestants' exits, she bid farewell to Clayton with a smile on her face and with high hopes for her romantic future. Clayton went home around the same time she did on Michelle Young's Bachelorette season, so why not have another underdog get their time to shine?
Sarah
Yes, we know she became one of this season's minor villains, but that doesn't make her any less deserving of love. If anything, it was her love for Clayton that caused her to intimidate the others with lies about their relationship progress. Though her departure makes her seem a better fit on Paradise, her casting as the Bachelorette would certainly make for an interesting season!
Marlena
Like Clayton, Marlena went home around the halfway mark of the season. But did we mention she's a former Olympian? She put her competitive spirit into everything she did throughout the season, whether it was dominating an obstacle course or leading her Bachelor Bowl team to victory. The Bachelor franchise has seen its fair share of athlete leads, so why not an Olympian?
The Bachelor, Mondays, 8/7c, ABC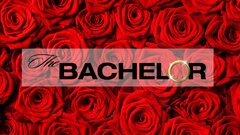 Powered by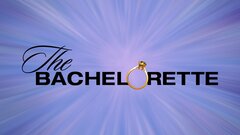 Powered by