'Nancy Drew' Spinoff 'Tom Swift' Rounds Out Series Regular Cast
The CW's upcoming Nancy Drew spinoff Tom Swift has added Marquise Vilsón (Blindspot), April Parker Jones (Supergirl), and Albert Mwangi (Bump) to round out the series-regular cast.
Tom Swift was co-created by Melinda Hsu Taylor, Noga Landau, and Cameron Johnson and follows the serialized adventures of its titular gay billionaire inventor, played by Tian Richards. After his father's disappearance, Swift is dragged into a world of sci-fi conspiracy and unexplained phenomena, where he must stay one step ahead of an Illuminati-scale group that's determined to stop him.
According to Deadline, Vilsón, who has guest-starred in series such as Blindspot and Tales of the City, will play Tom's bodyguard, Isaac Vega. The character is described as "trans, pansexual, and a consummate badass" who has simmering feelings for Tom but never lets them get in the way of his duties.
Meanwhile, Jones, who currently recurs on Peacock's new drama Bel-Air, will portray Tom's mother, Lorraine Swift. Described as "debutante royalty with a kind heart," Lorraine's close and loving relationship with her son is tested after the shocking disappearance of Tom's father.
Finally, Mwangi, who recently starred in Amazon's The Moth Effect, is set to play Rowan, a member of the security team for a Congressman who crosses paths with Tom. Rowan shows an outwardly tough demeanor that masks his mysterious past… and his star-crossed interest in Tom.
These new additions join the previously announced Ashleigh Murray (Riverdale), who plays Tom's best friend Zenzi Fullerton, described as "one of the few people who can keep up with Tom and read him for filth when necessary."
See Also
Tian Richards debuted as the titular billionaire inventor in 2021.
Tom Swift is produced by CBS Studios in association with Fake Empire. Taylor, Landau, and Johnson serve as executive producers alongside Josh Schwartz, Stephanie Savage, and Lis Rowinski.
Tom Swift, TBA, The CW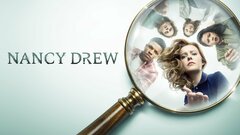 Powered by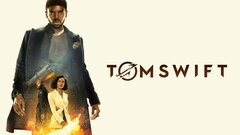 Powered by