'B Positive': Will Gina Tell Drew How She Feels in the Season 2 Finale?
Is Valley Hills for sale? When Season 2 of B Positive began, reformed party girl Gina (Annaleigh Ashford) had bought the assisted living facility, hoping to improve the lives of its residents.
On Thursday, March 10, a rival senior home, Golden Horizons, offers big bucks to acquire it. The deal will be tempting, Ashford says.
Still, she gives us hope that Gina will do what's best for her newfound family: "[Golden Horizons] is fancy and snooty, and we are warm and loving," she says. "It's that age-old struggle of money versus the good stuff, and Gina usually picks the good stuff."
She'll have a choice to make in her personal life as well. Having successfully donated a kidney to her old classmate, therapist Drew (Thomas Middleditch), she's yet to voice the fact that he's stolen her heart. "I think she's trying to figure out who she is right now. That's been part of her hesitancy," Ashford says.
See Also
Fans of the CBS comedy will love extended three-minute version.
"They just keep missing the moments to tell each other that they love each other." But once Drew announces he's leaving on a trip to Alaska, is that moment now? "It's definitely going to push Gina to confront how she feels about him and maybe admit it," the actress says. "But is it too late? I don't know!"
B Positive, Season 2 Finale, Thursday, March 10, 9/8c, CBS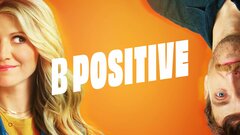 Powered by