Disney+ Announces 'Goosebumps' Series, Jeremy Renner & Brie Larson Unscripted Titles
Disney+ is expanding its library with some new additions including a Goosebumps series and unscripted titles from Brie Larson (Captain Marvel) and Jeremy Renner (Hawkeye).
Below, we're breaking down all of the details about the R.L. Stine adaptation, Larson's Growing Up, and Renner's Rennervations.
Goosebumps
Produced by Sony Pictures Television, this title is based on the book series by R.L. Stine and combines teen comedy with horror, action-adventure, mystery, and psychological thrills. Goosebumps will follow a group of five high schoolers who unleash supernatural forces on their town. In order to save it, they'll have to put their friendships, rivalries, and, pasts with each other aside.
Written by Nick Stoller and director rob Letterman, they serve as executive producers on the show alongside Neal H. Moritz, Pavun Shetty, Conor Welch, Iole Lucchese, and Caitlin Friedman.
Growing Up
Described as a hybrid docuseries, Growing Up explores the challenges, triumphs, and complexities of adolescence through 10 different coming-of-age stories. Using narrative, experimental, and documentary filmmaking, the series follows one casted individual between the ages of 18-22 as they share their story.
Representing a wide range of lived experiences, the subject give audiences an emotionally powerful narrative that offers an engaging look at teen life and the diverse social and familial obstacles they face on the path to self-discovery. Each half-hour episode features a young person, or "hero," and their experience of growing up. Every installment is anchored by a personal interview and alongside them are creative cinematic reenactments that help bring them to life.
Executive produced by Brie Larson, Nicole Galovski, Raeshem Nijhon, and Carri Twigg, the series is directed by Larson, Galovski, Yara Shahidi, Sydney Freeland, Elegance Bratton, Ashley Eakin, Ekwa Msangi, Smriti Mundhra, Rudy Valdez, Bernardo Ruiz, and Kishori Rajan.
Rennervations
This four-part unscripted series from Boardwalk Pictures follows Jeremy Renner's passion for giving back to communities. The Hawkeye actor executive produces the show alongside Rory Millikin, Romilda De Luca, Andrew Fried, Dane Lillegard, Sarina Roma, and Patrick Costello.
Rennervations takes a look at how Renner is helping communities behind the scenes by reimagining unique purpose-built vehicles and utilizing his construction expertise. Heavily invested in the highly creative fabricator culture, Renner hopes to change lives with these skills and inspire others to do the same.
Don't miss these series when they arrive on Disney+. And keep an eye out for updates in the meantime.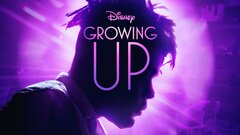 Powered by