Best Lines on TV This Week: 'And I Want Abs Like Bradley Cooper, But It's Not Happening"
Between the election and lots of new episodes, there was plenty on TV this week that was quotable, including Adam "going commando" on The Goldbergs and a little bit of a scandal on Pitch. Enjoy our weekly round-up of our other quips, quotes and quick bits of dialogue from some of our favorite shows.
---
Full Frontal With Samantha Bee
"If I were Hillary, I would have dumped America by now, but she's terrible at knowing when to leave a relationship."
—Samantha Bee on how Hillary Clinton has continued to fight to work in government regardless of adversity.
---
Westworld
Elsie: "Does that make this a glass-half-full or half-empty type of situation?"
Bernard: "We're engineers. It means the glass has been manufactured to the wrong specifications."
—Elsie (Shannon Woodward) and Bernard (Jeffrey Wright) struggle with the possibility of the hosts being used for industrial espionage.
---
Designated Survivor
Tom Kirkman: "You think I'm wrong hosting a dinner this soon after the Capitol attack?"
Alex Kirkman: "You can't invite 50 governors to DC and take them to Golden Corral."
—Pres. Kirkman (Kiefer Sutherland) and his wife Alex (Natascha McElhone) discuss what to do with all the governors.
---
The Simpsons
"Oh, why me? I only came to this concert because I was told it was a potluck."
—Homer's (Dan Castellaneta) reaction to attending a parent meeting about finding a safer sport for the kids to play.
---
The Goldbergs
Adam: "I'm Commando."
Beverly: "No, no, no, go put some undies on. You're gonna chafe your little gumdrops."
—Adam Goldberg (Sean Giambrone) and Beverly Goldberg (Wendi McLendon-Covey) have different interpretations of the word "commando."
"Any action movie with an 'o' at the end… I'm in.
—Murray Goldberg's (Jeff Garlin) reaction to the film "Commando."
"Gimbels is the biggest shopping chain in America. That's like saying , Blockbuster Video shut down, or B.Dalton Books, or Circuit City. It's impossible!"
—Beverly's (Wendi McLendon-Covey) reaction when she finds "going out of business" signs in the mall window of Gimbels.
---
People of Earth
Stick with Richard if you want Reptilian advice from the self-proclaimed expert. #PeopleofEarth pic.twitter.com/AynagCiS5Q

— People of Earth (@PoE_TBS) November 8, 2016
Richard: "Took a while to crack the code, but I did it. So, first, I counted all the words. That's nothing. Then, I circled all the odd or prime-numbered letters, which is total gibberish, clearly."
Kelly: "What did it say?"
Richard: "Okay. 'Richard. Richard. They totes have me. Help. Deeply, Debbie.'"
Ozzie: "Richard, those are divorce papers."
Richard: "To the untrained eye."
—Richard (Brian Huskey) thinks that the divorce papers his wife sent him are a code from the Reptilian aliens he thinks are keeping her captive.
---
Superstore
"I don't like working here, but it's my job. I do the bare minimum, but I don't do less than that. And, I'm not about to let a bunch of deal-hungry rubes trash our store and make me feel bad for Dina, which I did not think was possible. So, I'ma get out there, and I'ma finish my shift. Yeah, I'ma cut corners, and I'ma phone it in, but it will never be said that Garrett McNeill did not do just enough to not get fired."
—Garrett (Colton Dunn) trying to inspire the staff to get back on the floor and finish their chaotic Black Friday shifts.
---
Sheldon: "Oh my goodness! I see quivering black lines! Those must be neurons. Oh, they're so thick and beautiful!"
Amy: "Those are your eyelashes."
—Amy (Mayim Bialik) raining on Sheldon's (Jim Parsons) parade while he looks into a microscope at what he thinks are neurons.
---
Pitch
Ginny: "I want to pitch."
Al: "And I want abs like Bradley Cooper, but it's not happening."
—Ginny Baker (Kylie Bunbury) and Al Luongo (Dan Lauria) argue about whether Ginny will pitch or not in upcoming games.
"Thank you for mansplaining that to me… always wanted to use that word."
—Amelia Slater (Ali Larter) to Oscar Arguella (Mark Consuelos) after arguing about how to handle Ginny's nude photo scandal.
---
Jane the Virgin
Property Manager: "Who the hell are you people?"
Jane: "Uh, OK, do not swear in front of my baby! Now, what the hell is going on?"
—Jane's (Gina Rodriguez) reaction to the property manager who barges into her home.
"Stop! I'm the wife of a cop and I will arrest you."
—Jane, to her realtor Jason Tartuffe (Jason Huber) after a misunderstanding.
---
Kevin Can Wait
Tyrone: "So, how's your gig going down at the retirement home?"
Kevin: Oh, it's crazy. This one old guy thinks I'm his son-in-law. The other day, he took a swing at me. Missed me by like six feet, fell into another guy. They shattered like a bag of light bulbs."
—Kevin (Kevin James) recounts a story from his not-so-normal job for his friends.
---
Madam Secretary
Alison: "Do we have any cereal?"
Elizabeth: "Come on, I made eggs. I read Julia Child's entire chapter on eggs and I am telling you that these are very close to approximating something from that."
Jason: "Dad puts, uh, green stuff in it."
Stevie: "Chives. And shallots."
Elizabeth: "Scramble shaming? Really? Wow."
—Elizabeth's (Téa Leoni) breakfast with her kids doesn't go over as well as she'd hoped.
---
Scorpion
Ralph: "I'm Ralph Dineen, and for my civics project, I'm interviewing average American voters on Election Day. Sir, I'm researching what issues concern the average American."
Walter: "I'm not an American yet and if I was, my IQ makes me well above average."
Ralph: "Seriously? This is for a grade."
Walter: "Oh, right. Well, if I were a citizen, my concern would be how slow the Patent and Trademark Office is. I've been waiting for approval on several of my inventions for some time. You see, I've created multiple, unique innovations that will ultimately shape the course of…"
—Ralph (Riley B. Smith) gets more than he bargained for when he interviews Walter (Elyes Gabel) for a project.
---
Lucifer
Best way to Chloe's heart? Help her on a case. #Lucifer pic.twitter.com/f7TIyOBRMB

— Lucifer (@LuciferonFOX) November 9, 2016

Lucifer: "I don't care much for my dad. But… you clearly… care about yours. Which is why you followed in his footsteps, I suppose. So, w-what I'm trying to say is… I think he would be proud of you. Oh. My apologies, Detective. I didn't mean to hurt you."
Chloe: "No, no, it's…"
Lucifer: "Wh… Then why are you… crying?"
Chloe: "Just… Oh, just shut up." [Hugs Lucifer]
—Lucifer (Tom Ellis) and Chloe (Lauren German) share a moment after catching her father's real killer.
---
Supergirl
Eve: "What's your name?"
Mon-El: "Mike. Number 49800…"
Kara: "No, no, Mike. You don't need to give her your social security number."
Mon-El: "So I memorized that fake ID for nothing?"
Kara: "You mean your real ID?"
Mon-El: "Yes…"
—Kara (Melissa Benoist) introduces Mon-El (Chris Wood) as the newest CatCo intern. He still has a lot to learn.

Eve: "Mike, do you have protection?"
Mon-El: "You mean, like a sword?"
—Mon-El (Chris Wood) doesn't understand humans (or women) as well as he thinks he does.
"My whole life has been about being perfect. Perfect grades, perfect job and the perfect sister taking care of Kara. But the one part of my life that I've never been able to make perfect was dating. I just never really liked it. I… I… And, you know, I mean, I tried. I got asked out. I just… I never liked… Being intimate."
—Alex (Chyler Leigh) realizes she might be gay after talking to Maggie (Floriama Lima).
---
Once Upon A Time
Hook's version of #WednesdayWisdom. pic.twitter.com/lKsWlXa4lo

— Once Upon A Time (@OnceABC) November 9, 2016
"True love can break any curse, and so can you because that's what you're made of. You are the savior because you were born of their love. And they're in love today because you brought them together. You… you can overcome these visions. You can overcome anything. Now remember who you are. The product of true love."
—Hook (Colin O'Donoghue) encourages Emma (Jennifer Morrison) to find hope in the face of her deadly visions.
---
Secrets and Lies
Ethan: "Andrea, you should take a moment. You're enraged. That's not an appropriate response to anything that's happened."
Andrea: "Stop shrinking me!"
—Andrea (Juliette Lewis) is fed up with Ethan's (Jake Weber) antics.
---
Modern Family
Phil: "That looks good. What is it?"
Luke: "Lobster Thermidor from the country club. There's also cherries jubilee in the fridge."
Phil: "Mmm. Look at us eating like rich people… in the '50s."
—Phil (Ty Burrell) and Luke (Nolan Gould) enjoy the leftover food from Luke's new job at a country club.
---
The Mindy Project
Hey, man.🏃⏰ A new #MindyOnHulu streams tomorrow, only on @Hulu. pic.twitter.com/FuWi8NJHnf

— The Mindy Project (@TheMindyProject) November 7, 2016

"I don't need to go to a wedding to get drunk and make a fool of myself. I can do that right here."
—Mindy (Mindy Kaling) tries to convince herself that she made the right decision by not attending her ex's wedding.
Rishi: "Oh, man. It got really stressful at DJ school. So I decided to take some time off and just kind of, like, you know, find myself."
Mindy: "Yeah, well, I wish I had time to find myself, but between raising a son and satisfying my Snapchat follower, I'm pretty worn out."
—Rishi (Utkarsh Ambudkar) and Mindy (Mindy Kaling) complain about their stressful lives.
---
Divorce
Robert: "So, you do mostly divorces?"
Gerald: "Nope. Mostly wills, trusts, estates."
Robert: "You do some divorces?"
Gerald: "You know what, Robert? Basically, it's all law."
—Robert (Thomas Haden Church) is slow to realize that his divorce lawyer (Geoffrey Owens) may not be the best person for the job.
---
Bob's Burgers
Gene has a unique sense of style. 👓 #BobsBurgers pic.twitter.com/Q2iQVbNA5n

— Bob's Burgers (@BobsBurgersFOX) November 7, 2016

Bob: "Do you think you can act normal for five minutes?"
Gene: "We'll give you four minutes of normal and one minute of formal."
—Gene's (Eugene Mirman) reaction to Bob (H. Jon Benjamin) requesting that his kids act normal.
"I'm gonna dip a chip and hit the slip"
—Louise (Kristen Schaal) to her family at a slip 'n' slide birthday party for a family friend.
---
The Great Indoors
"I haven't paid for a place to sleep in 15 years. It's my most sacred principle. And the reason behind five regrettable hook-ups."
—Jack (Joel McHale) on why he cannot live without his company credit card.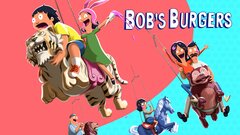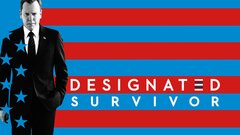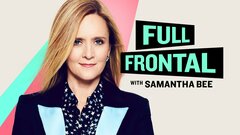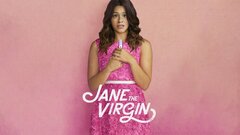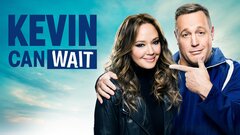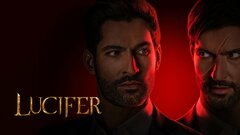 Lucifer
where to stream