What's Worth Watching: 'Gypsy', 'Crazy Ex-Girlfriend', 'Westworld' and morefor Friday, Nov. 11 thru Sunday, Nov. 13
Gypsy (Friday, 9/8c, PBS, check local listings at pbs.org): The last time I was in London, before the 2012 Olympics, I saw Imelda Staunton (perhaps best known for her Oscar-nominated performance in Vera Drake) perform one of the greatest turns as Sweeney Todd's Mrs. Lovett since Angela Lansbury created the role. She tops herself with a smashing "Rose's Turn" as the driven Mama Rose, which won her an Olivier Award for Jonathan Kent's acclaimed London production, now available for all aficionados of musical theater to see, courtesy of Great Performances. With one of Broadway's best-ever scores from Jule Styne and Stephen Sondheim, "Everything's Coming Up Roses" in this stylized history of Broadway's most notorious stage mother, whose daughter Louise (played in another Olivier-winning performance by Lara Pulver) would go on to become Gypsy Rose Lee. Let them entertain you.
Crazy Ex-Girlfriend (Friday, 9/8c, The CW): On a much zanier and raunchier musical note, this tunefully twisted rom-com revisits Rebecca (Rachel Bloom) as she wallows in the wreckage of the love triangle she was singing so joyfully about a week ago. (The numbers performed by her exes, Vincent Rodriguez III and Santino Fontana, are very not-safe-for-work.) It's a pivotal episode for our crazier-than-ever heroine as well as her BFF Paula (Donna Lynne Champlin), who's wondering if it's possible to pursue a law career with yet another bun in the oven.
Westworld (Sunday, 9/8c, HBO): Signal a metaphor alert when we first see theme-park programmer Bernard (Jeffrey Wright) reading from Alice's Adventures in Wonderland, quoting, "Everything would be what it isn't." In another staggering episode of this deeply unsettling sci-fi drama, the line between human and artificial creation continues to blur—or as Bernard later puts it, "The longer I work here, the more I think I understand the (robot) hosts. It's the human beings who confuse me." Out in the Westworld theme park, adventuresome guest William (Jimmi Simpson) confesses to Dolores (Evan Rachel Wood) that he's never felt more alive than when surrounded by all of this manufactured mayhem. "It doesn't cater to your lowest self," he surmises. "It reveals your deepest self, shows you who you really are." But by episode's end, you may find yourself questioning your assumptions about who or what anyone is, man or machine. The episode is titled "Trompe L'Oeil," or "trick of the eye," for good reason.
Madam Secretary (Sunday, 9/8c, CBS): In a timely and troubling scenario, Secretary McCord's (Téa Leoni) speechwriter Matt (Geoffrey Arend) is caught in a media firestorm when his family's mosque is implicated in a suicide terrorist bombing in his Illinois home town. When he refuses to issue a public statement, his motives come under attack. While Elizabeth deals with the personal and diplomatic fallout, husband Henry (Tim Daly) heads to Phoenix to check on Dmitry (Chris Petrovski), his former asset who's now unhappily living in witness-protection limbo.
Inside Weekend TV: Streaming highlight: the second season of Amazon's nostalgic '80s comedy Red Oaks (available Friday), set at a posh New Jersey country club, where college undergrad David (Craig Roberts) works while dealing with a fragmented family and a crush on daughter of his boss (Paul Reiser). Charming but slight. … A&E dives into the long-form true-crime genre with executive producer Alex Gibney's eight-episode The Killing Season (Saturday, 9/8c), which investigates the multiple murders of sex workers attributed to the still-at-large Long Island Serial Killer. … Comedian Dave Chappelle, who quit his breakthrough Comedy Central Chappelle's Show back in 2005, makes a buzz-worthy return to stand-up and sketch comedy, hosting NBC's Saturday Night Live (11:30/10:30c) for the first time in what will likely be a highly scrutinized post-election show. Hip-hop group A Tribe Called Quest is musical guest, touting the release of their first studio album in 18 years. … Lesley Stahl of CBS's revered 60 Minutes (Sunday, 7/6c) lands the first extended post-election interview with the president-elect and his family. … In Fusion's new investigative documentary series The Traffickers (Sunday, 10/9c), journalist Nelufar Hedayat uncovers black-market corruption networks on a global scale. The series launches with back-to-back episodes. The first explores the "Dark Side of Adoption," and the second reveals the tactics of poachers in the grisly business of harvesting and selling rhino horns.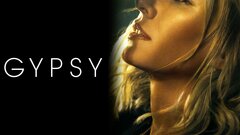 Gypsy
where to stream
Powered by