'The Great Indoors': Jack Crashes In Clark's Tiny Apartment (VIDEO)
It's been a tough transition for globe-trotting journalist Jack Gordon (Joel McHale) since he's been taken out of the field and sent to work in the office for Outdoor Limits magazine with (GASP!) a team of millennials on CBS's freshman comedy The Great Indoors. Unfortunately for him, things aren't getting easier anytime soon.
RELATED: The Great Indoors: Joel McHale on Being a Gen-Xer Surrounded By Millennials
In Thursday's episode, Jack needs to find a place to stay and tech nerd Clark (Christopher Mintz-Plasse), who is a big fan of Jack's work, is more than happy to offer him some space in his apartment. As you'll see in the clip below, the word "space" is more ironic than anything else, as Clark's dwelling is less than ideal for Jack for a number of reasons. Check it out.
The Great Indoors, Thursdays, 8:30/7:30c, CBS.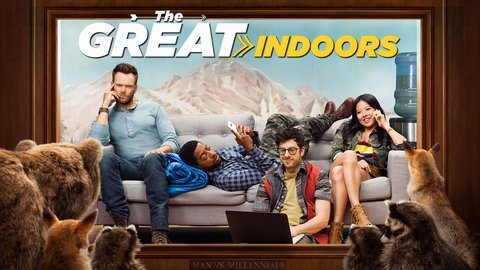 Powered by