'The Great Indoors': Joel McHale on Being a Gen-Xer Surrounded By Millennials
Adventure journalist Jack Gordon (Joel McHale) has made a career out of studying many different species in the wilderness, but his skills are truly put to the test when he's benched from travel to work closely with another type of animal entirely—Millennials. We asked Community vet McHale the three key things to know about The Great Indoors.
RELATED: Community's Final Season, Underground and Outsiders Land at Hulu
It's time for more social, less media.
Jack has affection for his boozy boss (Stephen Fry) but none for being saddled in a Chicago office when he'd rather be outdoors. "My guy is definitely not happy to be there," McHale says. "He is going to be uncomfortable for a long time." One big reason is his tech-obsessed young coworkers (including Superbad's Christopher Mintz-Plasse), whom he tries to convince that there's life outside their smartphones. "I think the technology separates people more than it brings them together," says McHale.
Love (might be) in the air.
A romantic past with the boss's daughter (Susannah Fielding) could open the door for an office romance, but McHale is well aware that not every sitcom couple can succeed like Cheers' Sam and Diane: "It's a combination of writing, chemistry, acting. It's all those things and it still only works 10 percent of the time."
Millennials are seriously sensitive.
When the show was presented to critics last summer, some younger journalists were not amused at being the butt of jokes. McHale isn't concerned. "If we offend Millennials," he says with a smile, "that's going to be the greatest marketing tool of all time."
The Great Indoors, Series premiere, Thursday, October 27, 8:30/7:30c, CBS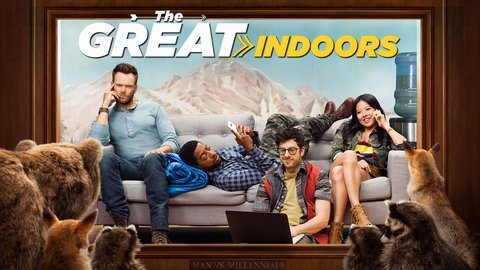 Powered by